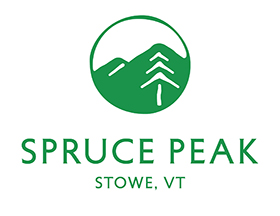 Dear Friends,
We look forward to the opportunity to welcome you and your family to The Lodge at Spruce Peak. With increased demand as travel returns to normal, many of our outlets and recreation activities will continue to require reservations to guarantee availability and service, particularly on holidays or weekends.
Please take a moment to review the following details regarding how to make reservations at our dining outlets, The Spa, and Spruce Peak Outfitters activities.
Please note: We are unable to offer mid-stay housekeeping at this time.
Solstice at The Alpine Club
Self Service Breakfast Buffet Daily:

7:30am-10:30am

Lunch Daily:

11:30am-2:00pm

Dinner Daily:

5:30pm-9:30p

Reservations can be made by calling 802-760-4735 or online
The Spa at Spruce Peak
Reservations are required for Spa treatments and Salon Services.
Fitness and Adventure Classes
Reservations are required by 6:00pm the night prior.
Click Here for a schedule of Fitness and Adventure Classes.
Call Spruce Peak Outfitters at 802-760-4061 or email BTVDH-SPA@Hyatt.com
Off Site Recreation Excursions
For assistance with booking a 3rd party off-site excursion call Spruce Peak Outfitters at 802-760-4061 or click here and fill out our contact form.
Dining in Stowe
Most restaurants in Stowe and the surrounding area will be closed one or more days per week and may require reservations for service. Plan your dining by visiting GoStowe.com/Restaurants for updated hours and reservations information.