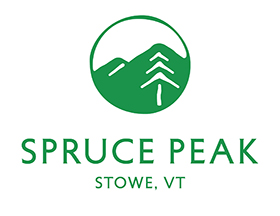 Dear Friends,
We look forward to the opportunity to welcome you and your family to The Lodge at Spruce Peak To make the most of your stay, we recommend planning dinner, spa, and recreation reservations prior to your arrival. We recommend reservations for dinner on weekends and holidays. To assist in your planning, please see below for our anticipated hours & availability: *(subject to change)
Alpine Hall: Kitchen & Cocktails
Current Open Daily

Breakfast Daily: 7:00am-10:30am (Buffet on select days)
Lunch Daily: 11:00am-3:00pm
Apres Daily: 3:00pm-10:00pm
Dinner Daily: 5:00pm-10:00pm - Reservations recommended
Spruce Peak To-Go available during operating hours
Tipsy Trout: Fins & Fermentables
Now Open for the Summer

Apres Raw Bar: Friday-Tuesday

3:00pm-5:00pm

Dinner: Friday-Tuesday 5:00pm-10:00pm Reservations Recommended
Late Night Bar Service Friday-Tuesday

10:00pm-midnight

Closed Wednesday & Thursday
Tipsy Trout will close for the season on October 24, 2023, to reopen for winter on November 22, 2023
Aqua Pool Bar
Now Open For the Season

Bar Service Sunday-Thursday: 11:00am-7:00pm
Bar Service Friday & Saturday: 11:00am-9:00pm
Bar service will close for the season on September 30, 2023
WhistlePig Pavilion
Drink Service:

Wednesday 11:00am-5:00pm
Thursday & Friday 3:00pm-9:00pm
Saturday 12:00pm-9:00pm
Sunday 11:00am-5:00pm

Food Service:

Thursday & Friday 3:00pm-9:00pm
Saturday 12:00pm-6:00pm

The WhistlePig Pavilion will close for the season on October 14, 2023, to reopen for daily service during winter on November 17, 2023
The Pantry & Beanery Cafe
Current Open Daily

The Pantry: Open Daily 10:00am-9:00pm
Starting September 17, the Pantry will be open 10:00am-5:00pm daily
Beanery Cafe: Open Daily 7:00am-4:00pm
Starting September 17th, the Beanery will be open 7:00am-2:00pm daily.
Additional Dining at Spruce Peak
Golf at Spruce Peak
The Mountain Course at Spruce Peak is exclusively available for members and guests with a qualifying stay at The Lodge. Booking your tee times ahead of your arrival is recommended. For assistance please call our Pre-Arrival Team at 877-291-3781
Our sister course, Stowe Country Club, offers pristine views and a challenging yet enjoyable game. For the best daily rates check out StoweCountryClub.com
Dining in Stowe
Please note that many restaurants in Stowe and the surrounding area may be closed for one or more days a week during the spring season. Plan your dining around town by visiting GoStowe.com/Restaurants for updated hours and reservations information.
The Spa at Spruce Peak
Starting Monday, April 10, 2023 the Spa will be open the following hours: Sunday-Thursday 7:30am-6:00pm Friday & Saturday 7:30am-7:00pm
Reservations are required for Spa treatments and Salon Services.
Fitness and Adventure Classes
Reservations are required by 6:00pm the night prior.
Click Here for a schedule of Fitness and Adventure Classes.
Call Spruce Peak Outfitters at 802-760-4782 or email BTVDH-SPO@Hyatt.com
Concerts & Ticketed Dining Events
Ticketed events with limited availability may be occurring during your stay. Check out our Events Calendar for all the events and activities available.
For Spruce Peak Arts Calendar of Events Click Here
Off Site Recreation Excursions
For assistance with booking a 3rd party off-site excursion call Spruce Peak Outfitters at 802-760-4061 or click here and fill out our contact form.
Last updated September 13, 2023