Spruce Peak thanks you for your support while we prioritize our community's health and safety. All our dining outlets will be closed for service until May 1, 2020.
---
Dining at Spruce Peak will immerse you in the farm-fresh culinary scene of Stowe, a harkening back to our farming roots. Whether it's a cozy breakfast overlooking the slopes, a quick bite between runs or an indulgent candlelit dinner in our signature venue, we're passionate about delivering delicious, authentic dining experiences that reflect the rustic charm and natural beauty of Vermont's Green Mountains. Join our chefs for special interactive culinary events, where locally sourced artistry fills you with food and fun.
Quick Links:
Solstice Restaurant | Solstice Chef's Table | Hourglass Lounge | Beanery Cafe | The Pantry | WhistlePig Pavilion | Weekends on the Green
Aqua Pool Bar | Spruce Camp | Skinny Pancake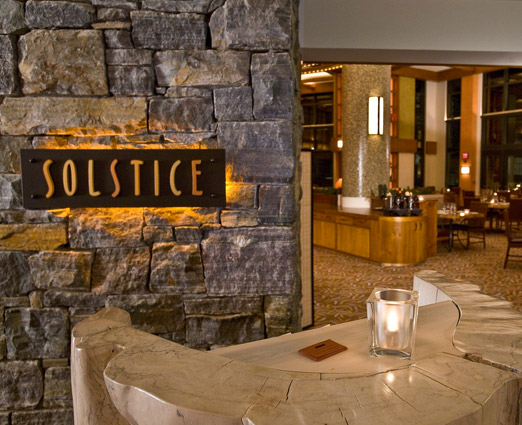 Solstice Restaurant
Currently Closed
Wake up with a gourmet hot breakfast, or treat your family to a classic and refined candlelit dinner at the Lodge's signature restaurant, Solstice. With a focus on local flavors and exceptionally fresh ingredients, this upscale, yet casual, restaurant has something for everyone.
Reservations are strongly recommended. Please call Solstice restaurant at 802.760.4735 or make a reservation on OpenTable.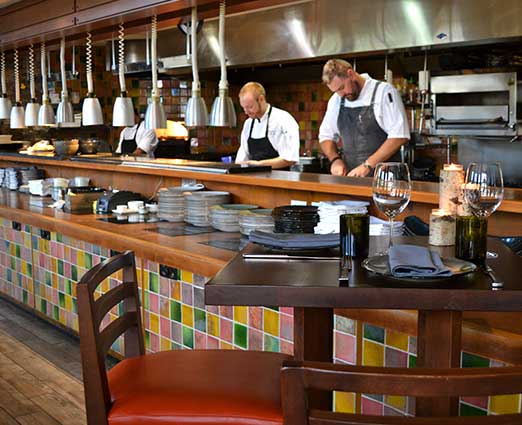 Solstice Chef's Table
Limited Availability
Must be booked 24-hours in advance
For a unique and one-of-a-kind dining experience Solstice offers up the best seats in the house for their Chef' Table dinner. Sit back and let our chefs create a personalized menu based on your preferences and the freshest ingredients in house. Complete with professional sommelier wine-pairing for each course.
Please call 802.760.4735 for reservations. Full dinner takes upwards of 3-hours to complete.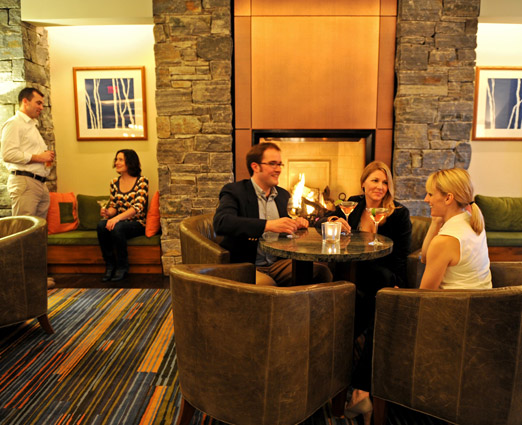 HOURGLASS LOUNGE
Currently Closed
Featuring a variety of regional microbrews on tap, signature cocktails and wines by the glass, Hourglass offers a sophisticated environment with laid-back appeal. The ideal spot for inspired pub fare, mixing the creative and the traditional for a uniquely authentic mountainside experience.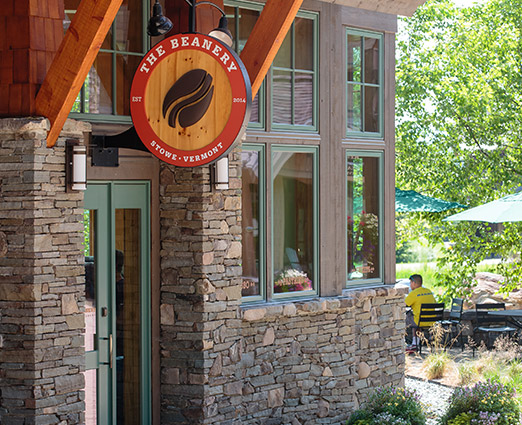 THE BEANERY
Currently Open for coffee service only
Perfect for a hot breakfast on the go, or a relaxing cup of hot chocolate after a day on the slopes, The Beanery welcomes guests with a warm environment adjacent to The Pantry. Our Baristas craft an array of hot and iced espresso drinks, blended-to-order smoothies, teas from Rishi Teas, handmade pastries, baked goods, and cafe sandwiches.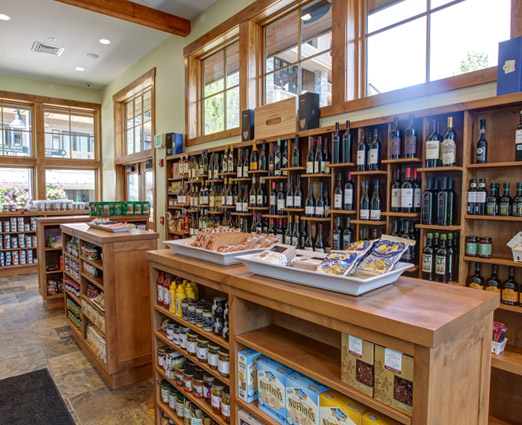 THE PANTRY
Currently Open for grocery sales only
Conveniently located in Spruce Peak Village, The Pantry offers a variety of artisan foods, local products and ingredients, and an impressive selection of wine and beer. Guests can shop for all their culinary needs to create their own authentic Vermont cuisine right in their kitchen. Our philosophy focuses on retailing foods with clean ingredients.
Guests can also purchase made-to-order gourmet sandwiches, wraps, and fresh salads from The Pantry deli. The menu features ingredients like 100% organic chicken, in-house brined local turkey, and fresh bread delivered daily from Mansfield Breadworks. The Pantry is the perfect spot to spark your culinary creativity and live like a local.
The Pantry will be closing at 5:00pm starting on April 13, 2020.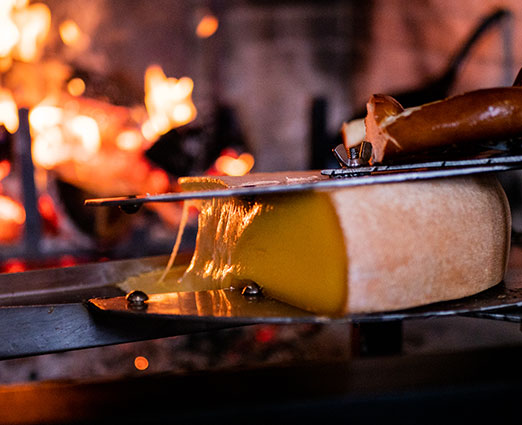 The WhistlePig Pavilion
Currently Closed
Treat yourself to some authentic Vermont après-ski dining! The WhistlePig Pavilion enters its second season this year with all the old favorites, like fire-baked raclette cheese and inspired WhistlePig Rye Whiskey cocktails, as well as some elevated new fare to be announced soon!

Situated at the head of the Spruce Peak Ice Rink, the best après-ski dining is only steps from the slopes!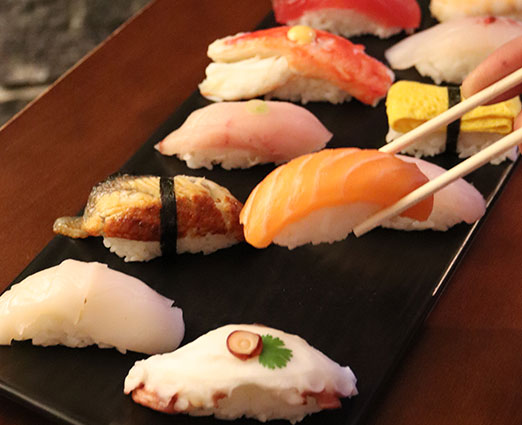 Upper Lobby Pop-Ups
Closed for the Season
Apres-Ski dining is truly elevated at our Upper Lobby Pop-Up stations! Throughout the winter we offer an array of made-to-order sushi, raw bar and champagne, custom hot chocolate bar, and more!

Availability and offerings vary daily.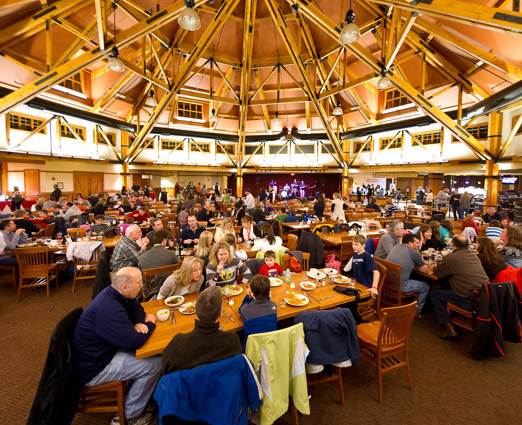 THE GREAT ROOM GRILL and SPRUCE BAR
Located at the new Spruce Camp Base Lodge, the Great Room Grill is a grand dining room with stunning architectural detail, featuring four exhibition cooking stations producing made-from-scratch breakfast, lunch and apres-ski fare. Local and regional influences drive this high-quality bistro/grill environment. A warm and inviting bar and lounge offers cappuccino and espresso, local beer, signature drinks and entertainment in front of a grand fireplace. Also enjoy breakfast served daily.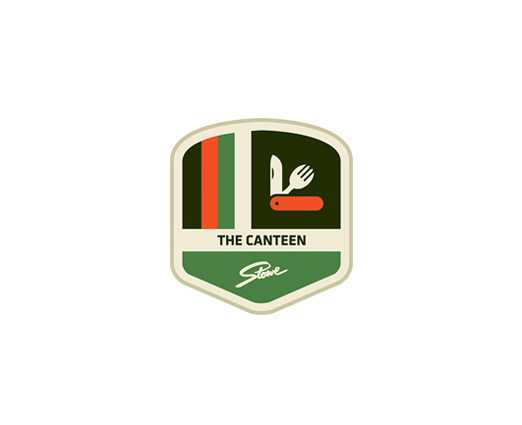 THE CANTEEN
The Canteen Restaurant at the Adventure Center is a casual family eatery offering energy snacks, hydrating drinks and fresh fare to fuel your adventures. The menu features hand tossed pizza, oven baked subs, individual stromboli, fresh salads and sweets.
Overlooking Stowe Rocks and The Village Green, the Canteen has one foot in the heritage of the Civilian Conservation Corps legends that carved out mountain trails and the other stepping forward into the future.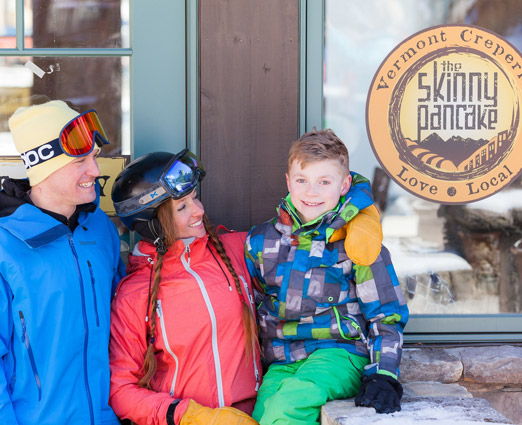 THE SKINNY PANCAKE
The Skinny Pancake is located at Spruce Peak Village Center near the Over Easy Gondola. The Skinny Pancake serves crepes and other locally inspired and sourced cuisine, plus a unique bar, during weekends, holidays and other select dates throughout this winter season at Stowe Mountain Resort.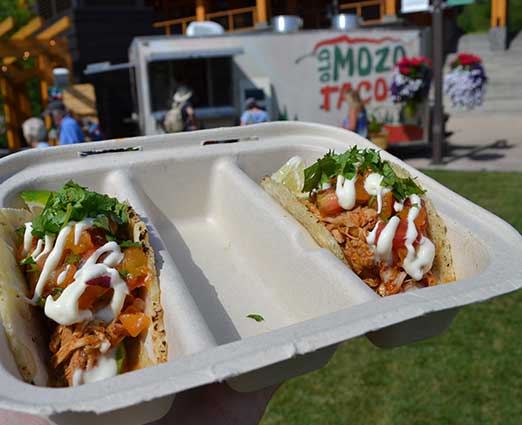 Weekends on the Green
Closed for the Season
Join us every weekend this summer as we celebrate family, fun, and everything that connects us to this special place called Spruce Peak.

Popups Include: