Reopen Date: November 19, 2020.
Early Season Hours:
Friday & Saturday 6:00am-9:00pm
Sunday - Thursday 6:00am-6:00pm
---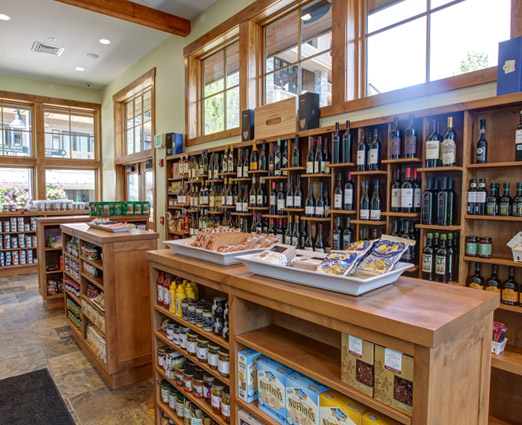 THE PANTRY
Conveniently located in Spruce Peak Village, The Pantry offers a variety of artisan foods, local products and ingredients, and an impressive selection of wine and beer. Guests can shop for all their culinary needs to create their own authentic Vermont cuisine right in their kitchen. Our philosophy focuses on retailing foods with clean ingredients.
The Pantry Deli will be closed this summer.