Spruce Peak thanks you for your support while we prioritize our community's health and safety. All our dining outlets will be closed for service until May 1, 2020.
---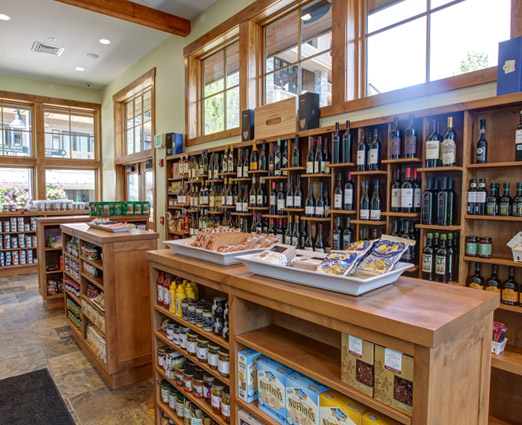 THE PANTRY
Conveniently located in Spruce Peak Village, The Pantry offers a variety of artisan foods, local products and ingredients, and an impressive selection of wine and beer. Guests can shop for all their culinary needs to create their own authentic Vermont cuisine right in their kitchen. Our philosophy focuses on retailing foods with clean ingredients.
Guests can also purchase made-to-order gourmet sandwiches, wraps, and fresh salads from The Pantry deli. The menu features ingredients like 100% organic chicken, in-house brined local turkey, and fresh bread delivered daily from Mansfield Breadworks. The Pantry is the perfect spot to spark your culinary creativity and live like a local.