At Tipsy Trout, we combine the region's premium seafood with an unmistakably Vermont culinary approach. Our energetic, cocktail-forward and seafood-rich experience features Vermont's best raw bar, shareable apps, coastal-inspired entrees, and a distinctive wine program. Saddle up at the bar and chat with our talented team of mixologists, or settle in to a booth overlooking Mt. Mansfield.

Tipsy Trout will close for a short break October 24, 2023 to reopen for the winter season on November 22, 2023. Thank you for a great summer!
BOOK A TABLE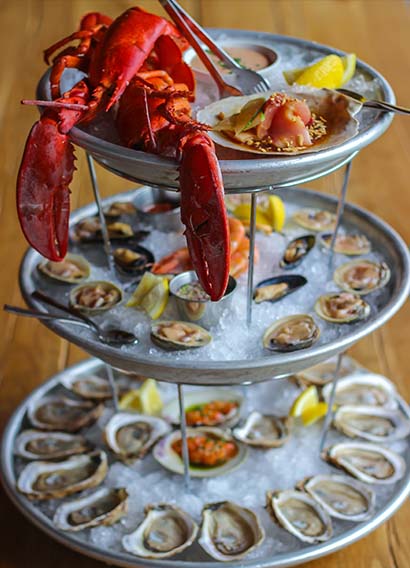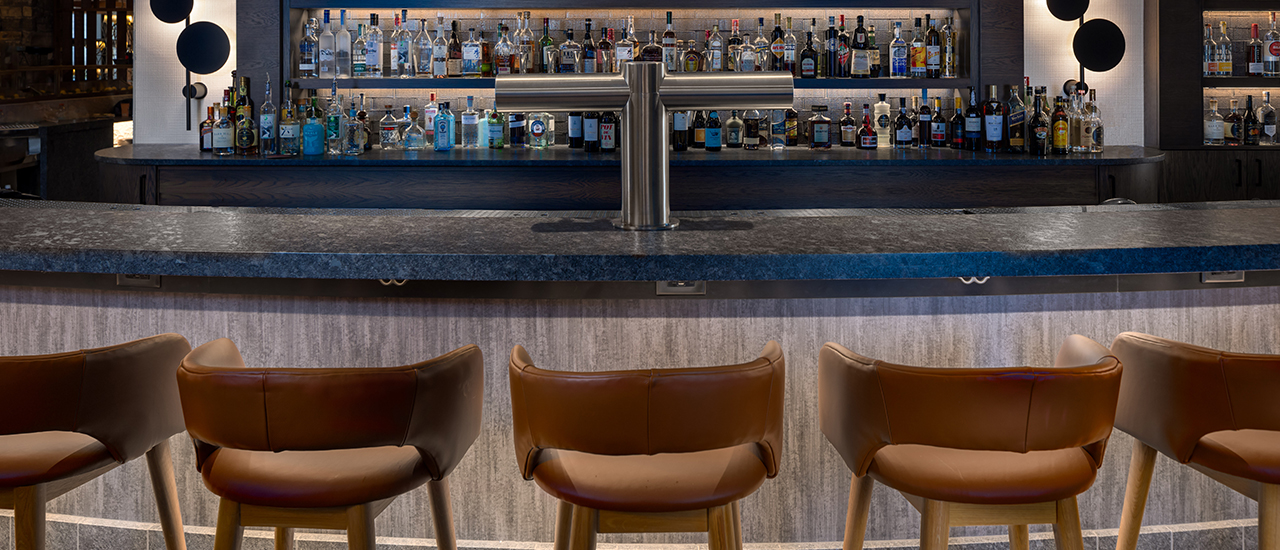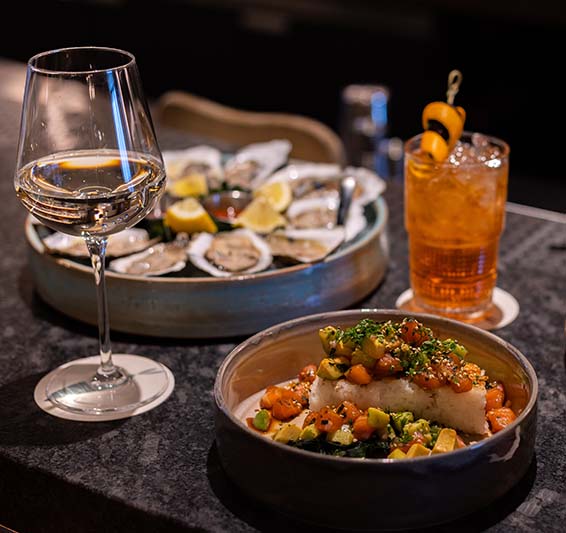 AprÈs
Come in from the slopes and experience the bounty of the ocean.
Apres Oysters & Raw Bar
Friday-Tuesday 3:00pm-5:00pm
*closed Wednesday & Thursday

Tipsy Trout will close for a short break October 24, 2023 and will reopen for daily apres November 22, 2023.
Apres
Menu
Sample Raw
Bar Menu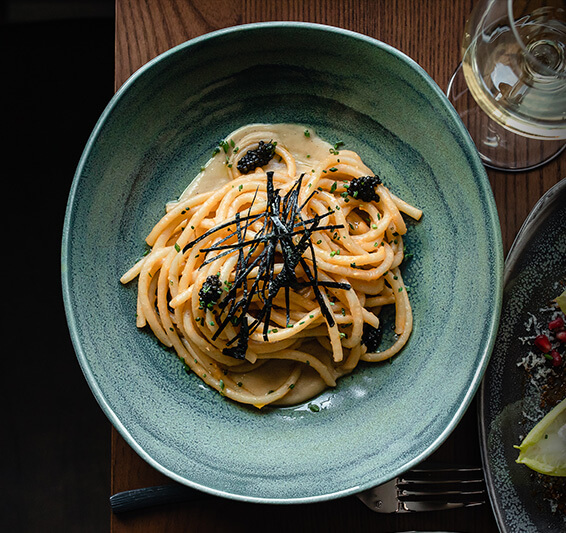 Dinner
Dinner: Friday-Tuesday 5:00pm-10:00pm
*closed Wednesday & Thursday
Late Night Bar Service Daily 10:00pm - Close
Tipsy Trout will close for a short break October 24, 2023 and will reopen for dinner daily November 22, 2023.
Coastal-inspired full menu and Raw Bar
Artisan cocktails & Local Brews
Reservations required to guarantee availability
DINNER MENU
RESERVE
DESSERT MENU
SP
PROMISE
Spruce Peak is committed to sustainability. We proudly work with both local producers and national distributors that focus on transparent sourcing and sustainable fisheries and farms. Together we aim to protect the health and beauty of our oceans and waterways for generations to come

BROWNE TRADING
Browne Trading Company is committed to the purchase and supply of responsibly sourced seafood. BTC devotes to supplying customers' seafood needs without compromising our oceans' future health.
EARTH SEA
BOSTON, MA
For more than three decades we have been supplying some of the finest restaurants and supermarkets throughout Vermont, New Hampshire, and New York State with the highest quality seafood direct from the historic Boston Fish Pier.

BLUE STREAM AQUACULTURE
CHARLESTOWN, NEW HAMPSHIRE
At our New Hampshire farm, we recently completed construction on a state of the art RAS for our fish. A Recirculating Aquaculture System uses efficient filtration systems to take out the waste and reuse the water, massively reducing natural resource consumption.
After being cycled through the filters, water goes back into the fish raceways, giving our trout the cleanest water to live and grow in. Our RAS allows us to grow our trout in an environment that is free from outside contaminants and pollution, producing healthy fish with no need for antibiotics, hormones, or medications.