Spruce Peak at Stowe
A unique opportunity for those seeking the height of luxury in alpine residences. From the 3,000 square foot Penthouse Private Residences and the equally stunning condominiums in Stowe Mountain Lodge to the elegant stylings of our Village townhomes, there is something for everyone.
Featured Residences
Load More
Experience two nights like an owner
Enjoy 3 days, 2 nights in a luxurious studio or 2-bedroom Lodge Residence, or a Front Four private penthouse residence
Book Now
News & Events
What's Happening
12/23/2017 - 4/30/2018

Dreamcatcher by Artist-in-Residence James Peterson

The Dreamcatcher is a portal to an intimate and intense colorful experience. This artwork is an evolutionary piece comprised of elements from Peterson's previous sculptures. At the center is the point of interaction by the touch of various buttons. Learn more


4/28/2018 - 4/28/2018

Spruce Peak Chamber Music Society

Join us on April 28 at the Spruce Peak Performing Arts Center to get involved and experience an extraordinary performance by world-class musicians Sean Lee, Jia Kim and Euntaek Kim. Only 100 tickets will be sold for this special on-stage event!

4/29/2018 - 4/29/2018

Bruce Cockburn

For 40 years, this Canadian musical legend has been capturing in song the essence of human experience – while fiercely striving to make it better. Join us at the Performing Arts Center on April 29 for this special concert!

5/5/2018 - 5/5/2018

Stowe Country Club Golf Course Opens

The golf course at Stowe Country Club opens for the season on May 5, conditions permitting!

5/6/2018 - 5/6/2018

Hamlet with Benedict Cumberbatch

This Sunday afternoon HD Film Series kicks off with the London National Theatre's Hamlet! Academy Award® nominee Benedict Cumberbatch (BBC's Sherlock, The Imitation Game, Frankenstein at the National Theatre) takes on the title role of Shakespeare's great tragedy.

5/8/2018 - 5/8/2018

The Great Gatsby by the National Players

Travel back to the Jazz Age of New York City to watch The National Players perform their unique rendition of the The Great Gatsby!

5/20/2018 - 5/20/2018

The Bolshoi Ballet in HD – Giselle

Dance lovers – enjoy the timeless classic Giselle - Bolshoi Ballet in HD. This chilling, yet luminous ballet has captivated audiences for over 150 years at the Bolshoi.

5/26/2018 - 5/26/2018

Auto Toll Road Opens

Drive up to the summit ridge of Mt. Mansfield to take in breathtaking views of the Adirondack Mountains.

5/27/2018 - 5/27/2018

Raul Malo

Celebrate Memorial Weekend with some Latin Rockabilly when Raul Malo, the incomparable frontman of the genre-defying band The Mavericks, takes the stage at the Performing Arts Center.


6/8/2018 - 6/8/2018

Séan McCann of Great Big Sea

The Spruce Peak Performing Arts Center presents An Intimate Evening with Séan McCann of Great Big Sea. The Canadian folk rocker brings his original songs and stories that sing to your heart for an engaging, solo performance.

6/29/2018 - 6/29/2018

Spruce Peak Farmers Market Opens

Join us on the green from 11am - 3pm for the first farmer's market of the season! Enjoy live music, farm fresh food, childrens activities, and more. It's starting to feel a lot like summer!



8/11/2018 - 8/11/2018

Spruce Peak Folk Festival

Get your sunscreen and dance moves ready! Join us on August 11 for the Spruce Peak Folk Festival, with performances by Josh Ritter & The Royal City Band, Anaïs Mitchell, Daniel Rodriguez of Elephant Revival, and more!

Real Estate
Activities
Dining
Shopping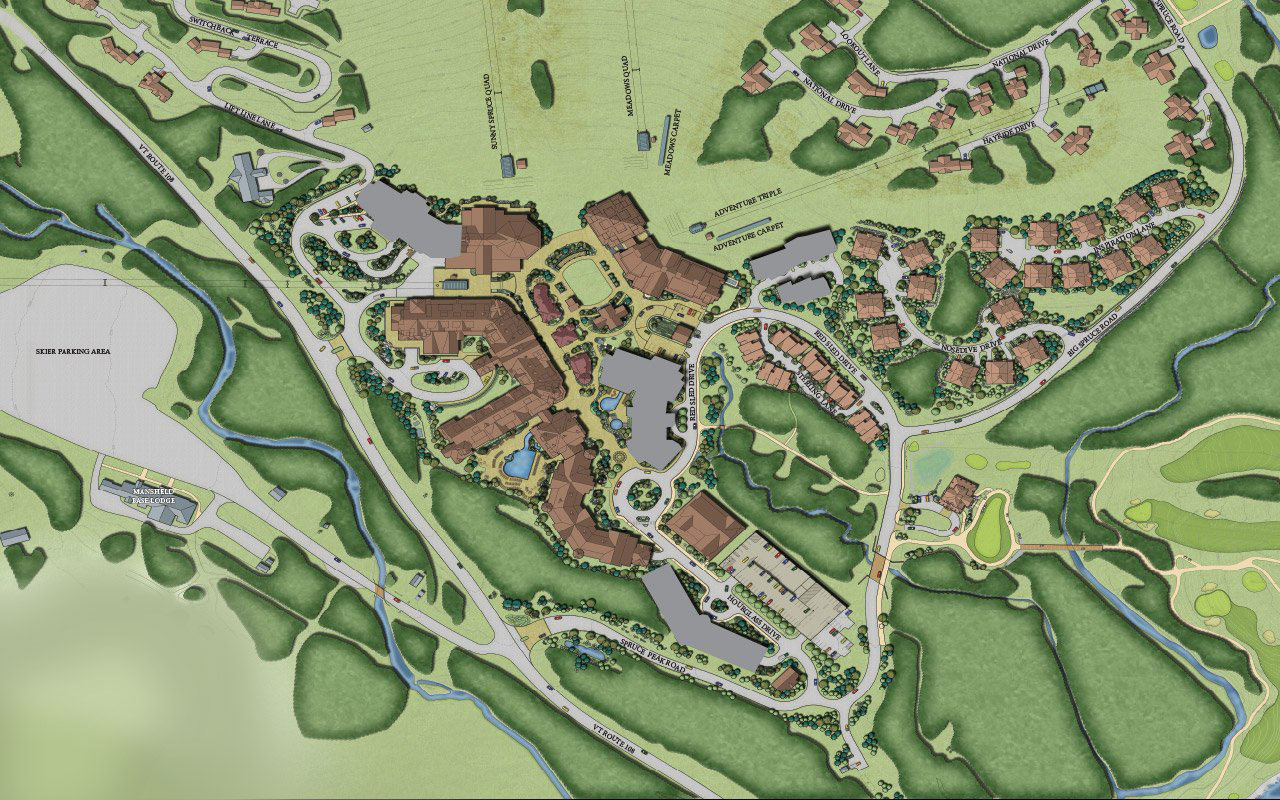 Title
Read More
Title