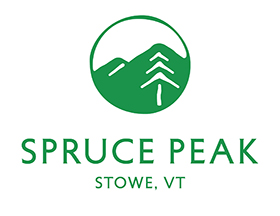 Dear Friends,
We are thrilled to officially announce that the Lodge at Spruce Peak will reopen for overnight guests starting Monday, June 15, 2020. It has been a long 90 days and we couldn't be more excited to welcome guests back to our community.
It is important to note that reopening The Lodge comes with some stipulations. The State of Vermont has imposed the following restrictions on out of state travel.
Travel to Vermont without a quarantine period is approved for guests and owners residing in a Northeast county with low COVID-19 cases. A list of these counties is available at www.accd.vermont.gov. Please note that this list of approved counties will be updated each Monday.
Effective June 15th, if guests reside in a county that is not approved for unrestricted travel to Vermont, they may certify that:
They have quarantined in their home residence for 14 days
They have quarantined in Vermont for 14 days or will quarantine in Vermont for 14 days upon arrival
They have quarantined in their home residence for 7 days and have subsequently taken a COVID-19 test which has been returned negative.
All guests are required to complete a Certificate of Compliance that certifies they have met one of these criteria.
We recognize that these restrictions are complex,and we are here to assist you.
Our reservations department is available 8:00 AM to 8:00 PM by calling 844.390.4760.
If

you are unsure about the travel restrictions, please contact us directly to assist with your booking. In addition to guiding you through the booking process, we are here to provide information on open amenities and assist with creating a memorable experience.

Our

pre-arrival concierge will contact you one week prior to arrival to offer guidance with pre-stay preparations. We will make sure that you have everything you need prior to make the most of your visit.

Our

goal is to allow you to book with confidence and flexibility. If your reservation needs to be cancelled at any time up until 24 hours prior to arrival, no penalties will be applied,.
We are ready to welcome back guests and owners in a safe and healthy way. Adjusting our operations has been a primary focus, as ensuring that we create an environment that meets the guidelines issued by CDC, the State of Vermont and our partners at Hyatt Hotels is a top priority. To learn more about the specific steps we are taking, click here.
Thank you for your patience and understanding, as we work to provide the most current and helpful information prior to your stay. We look forward to welcoming you and your family back to Spruce Peak.
Scott Huntsman
Managing Director