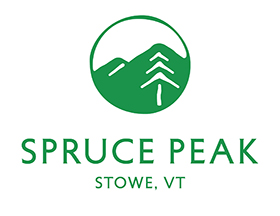 Dear Friends,
We hope that you and your families are safe and well. Summer weather is here in the Green Mountains and our thoughts have turned towards reopening the Lodge and the Community in the near future.
Currently, we are taking reservations for arrival to the Lodge beginning June 15, 2020. However, we are paying close attention to how the cautious reopening of the Vermont economy progresses and are awaiting additional information before announcing our official reopening date.
When open our doors, we will be ready to welcome back guests and owners in a safe and healthy way. We have prioritized adjusting our operation to ensure an environment that meets all of the guidelines issued by CDC, the State of Vermont and our partners at Hyatt Hotels. To learn more about the specific steps we are taking, click here.
The guest and owner experience will be different this summer, but we are passionately committed to helping you discover the spacious playground that is Spruce Peak and the captivating beauty of the Green Mountains. Colleagues will be wearing masks and gloves but will be no less committed to providing you with the personalized service to create memorable moments and reconnect with your family and loved ones.
More announcements will be coming soon and please visit SprucePeak.com to stay abreast of the amenities, activities and experiences we will be featuring this summer.
We look forward to welcoming you and your family back to Spruce Peak.
Scott Huntsman
Managing Director