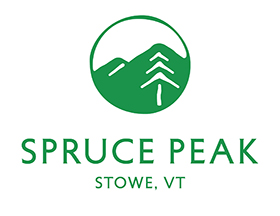 Dear Friends,
We look forward to the opportunity to welcome you and your family to The Lodge at Spruce Peak. While finalizing your travel plans, it is important to review the State of Vermont's cross state travel restrictions.
As of Friday, May 14, 2021 there is no longer any quarantine or testing requirements for those visiting or returning to Vermont. Guests will no longer be required to complete a Certificate of Compliance prior to arrival.
At this time, per policy of Hyatt Hotels and Spruce Peak, masks are optional for fully vaccinated individuals. Masks covering the mouth and nose are required for all unvaccinated individuals.
Spruce Peak is dedicated to providing the best, most up-to-date information available. We recognize that these restrictions are complex, and we are here to assist you.
Our reservations department is available by calling 844.390.4760.
If

you are unsure about the travel restrictions, please contact us directly to assist with your booking. In addition to guiding you through the booking process, we are here to provide information on open amenities and assist with creating a memorable experience.
We have adjusted our operations to ensure that we create an environment that meets the guidelines issued by CDC, the State of Vermont and our partners at Hyatt Hotels is a top priority.
Thank you for your patience and understanding, as we work to provide the most current and helpful information prior to your stay. We are excited to create a memorable experience for you and your family at Spruce Peak.