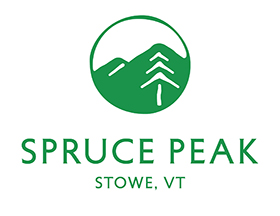 Dear Friends,
Here at Spruce Peak, we pride ourselves on connections, having joyous moments with one another and relishing in the shared pursuit of outdoor adventures. Unfortunately, as the coronavirus (COVID-19) pandemic has escalated, it has made it difficult to do and enjoy these endeavors. Furthermore, the idea of bringing people together from around the region and the world is simply not prudent at this moment. We now have to prioritize the safety and welfare of our community, including our guests, club members, owners and employees.
Due to public safety concerns, Vail Resorts is suspending mountain operations at its resorts, including at Stowe Mountain Resort on Sunday, March 15th, and it is with a heavy heart that I inform you that The Lodge at Spruce Peak, the Village, The Club at Spruce Peak, and Stowe Vacation Rentals will close to our guests starting on Wednesday, March 18, 2020 and will remain closed until May 1, 2020. Guests with reservations on the books between now and June can cancel without any penalty or rebook for a later date.
Our hearts go out to the people who have been affected by this global health crisis and we appreciate all of those working tirelessly to contain this virus. We are a family here at Spruce Peak and to that end, it is imperative that we support each other during this difficult time. Accordingly, we are providing alternative work arrangements and supplemental compensation to all of our year-round and seasonal employees who are impacted during this hiatus.
Stay safe, enjoy your loved ones and we look forward to seeing you in the Spring.
With hope and courage,


Samuel Gaines
President
Spruce Peak Realty