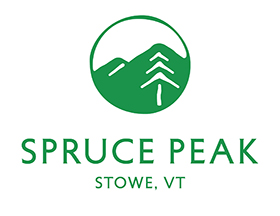 Dear Friends,
We look forward to the opportunity to welcome you and your family to The Lodge at Spruce Peak this winter. While finalizing your travel plans, it is important to review the State of Vermont's cross state travel restrictions.
Due to rising COVID-19 case counts across the Northeast the State of Vermont has suspended its leisure travel map and implemented a mandatory quarantine for anyone returning or traveling to Vermont.
Effective starting November 10, 2020 Cross state travelers to Vermont must certify that:
They have quarantined in their home residence for 14 days
They have quarantined in Vermont for 14 days or will quarantine in Vermont for 14 days upon arrival
They have quarantined in their home residence for 7 days and have subsequently taken a COVID-19 test which has been returned negative.
Effective starting February 24, 2021:
If you have been vaccinated, you do not need to quarantine to travel to Vermont or return to Vermont, as long as at least 14 days have passed since you received your final vaccine dose.
The State of Vermont has suspended all social gatherings between multiple households. Travelers may not stay with a Vermont host or stay in a Vermont lodging establishment or short-term rental with another household, except that a vaccinated individual or household may stay with a single non-vaccinated household.
If you are not vaccinated you may not gather with another household in Vermont even if you have completed a quarantine. (Individuals who live alone may gather with members of their immediate family residing in a different household.).
All guests are required to complete a Certificate of Compliance that certifies they have met one of these criteria.
We recognize that these restrictions are complex, and we are here to assist you.
Our reservations department is available 8:00 AM to 8:00 PM by calling 844.390.4760.
If

you are unsure about the travel restrictions, please contact us directly to assist with your booking. In addition to guiding you through the booking process, we are here to provide information on open amenities and assist with creating a memorable experience.

Our

pre-arrival concierge will contact you one week prior to arrival to offer guidance with pre-stay preparations. We will make sure that you have everything you need prior to make the most of your visit.
We have adjusted our operations to ensure that we create an environment that meets the guidelines issued by CDC, the State of Vermont and our partners at Hyatt Hotels is a top priority. To learn more about the specific steps we are taking, click here.
Thank you for your patience and understanding, as we work to provide the most current and helpful information prior to your stay. We are excited to create a memorable experience for you and your family this winter at Spruce Peak.