Proudly brought to you by WhistlePig Rye Whiskey and Ten Bends Beer
Co-Presented by Spruce Peak Arts, The Point FM, and Nantucket Crisps
Saturday, July 8, 2023
RIPE
with Special Guest Coyote Island
Village Green Opens at 5pm | Music starts at 6pm | Main show at 7pm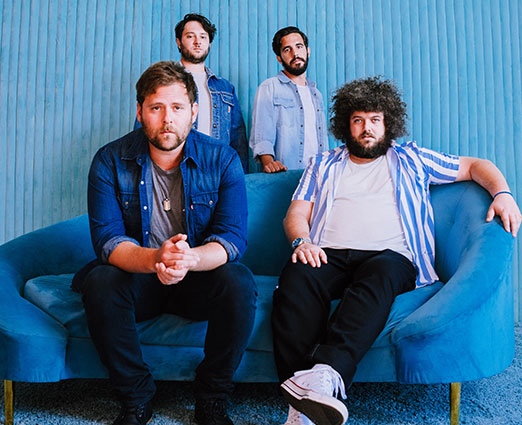 Ripe
Ripe's new album Bright Blues has an anthemic feel. It is a collection of 12 songs full of sleek grooves and bold melodies that the Alternative-Pop quartet put together to help ride out tough times.
The members of Ripe have never felt more assured about the band or their music. Collectively and personally, Ripe has weathered a mountain of adversity over the past few years, and from those struggles has arisen their best art yet. Bright Blues, Ripe's sophomore album, is enjoying big excitement at radio, with the new single "Settling" hitting top 15 at AAA and top 25 at ALT with over 16K+ radio spins garnering 15+million impressions and being featured as Alt Nation's critical cut artist.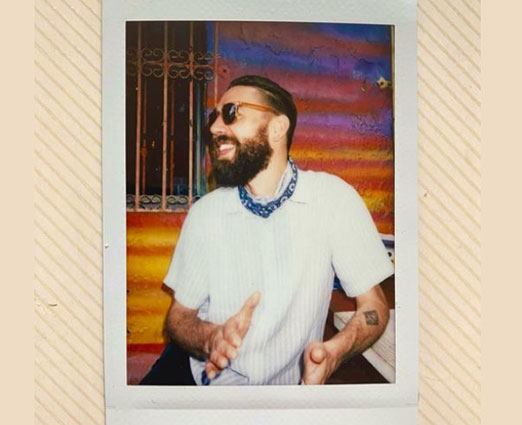 Special Guest
Coyote Island
Coyote Island, the musical vision of Mike O'Hehir, explores a fresh blend of folk, reggae and pop with world music influences creating a playful global sound around stories embracing the human journey. His first single "Here Before" co-produced with trip-hop duo Dazy Park, has garnered over 2 million streams across platforms globally. The follow up EP "Origin Stories" attracted Ineffable Records (Shwayze, Surfer Girl, Anthony B). Coyote Island's highly anticipated debut full-length album "Holy Illusion" is due out in June 2023 with singles featuring Grammy-nominated artists Matisyahu and Blvk H3ro, as well as guest collabs with Surfer Girl, Mihali & Ghanaian singer & songwriter Abitemi dropping monthly in the lead up.
---
Spruce Peak is dedicated to supporting local charities and organizations dedicated to helping Vermonters in need. Since 2020, through the Spruce Peak Cares initiative, Spruce Peak has donated $200,000 to six worthy organizations: Vermont Foodbank, Meals on Wheels, Clarina Howard Nichols Center, United Way of Lamoille County, The Current, and the North Country Animal League.
A portion of ticket sales from the 2023 Spruce Peak Summer Concert Series goes directly to the Spruce Peak Partner Charities, and each show highlights one of these amazing organizations.
Spruce Peak Cares Partner Charity
North Country Animal League
North Country Animal League's mission is to promote compassionate and responsible relationships between humans and animals.
We envision a world that is nurturing and compassionate towards all sentient beings. We envision a community that accepts responsibility for animal welfare and fosters a humane relationship between people and animals. We envision being a recognized, understood, and vital asset in our community. We envision being an organization which demonstrates excellence in its policies, practices and impact on animal welfare.
---