Proudly brought to you by WhistlePig Rye Whiskey and Ten Bends Beer
Co-Presented by Spruce Peak Arts, The Point FM, and Nantucket Crisps
Thursday, July 27, 2023
Futurebirds
with Special Guest Oliver Hazard
Village Green Opens at 5pm | Music starts at 6pm | Main show at 7pm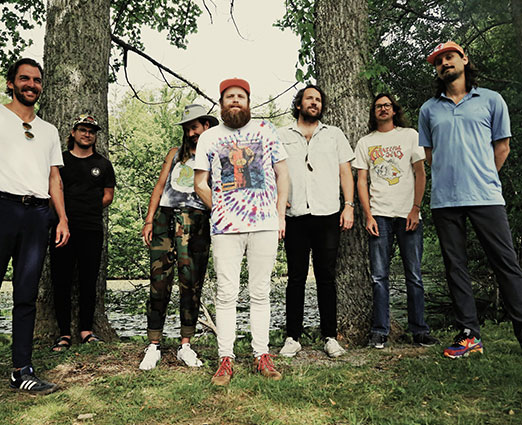 Futurebirds
Rock juggernaut Futurebirds' newest EP, Bloomin' Too, is a benchmark that not only celebrates 13 years together, it's also a testament to the sheer iron will of a group of musicians hungry for the fruits of its labor.
"Futurebirds is the best it's been right now, far and away," says singer/guitarist Carter King. "We've been unintentionally carving out our own space since the beginning, since we never exactly fit in anywhere else musically. We were always too indie rock for the jam festival, too country for the indie scene, a little too psych-rock to feel like we were Americana. The music over the years just kind of created its own weird little ecosystem — it's thriving and it feels great."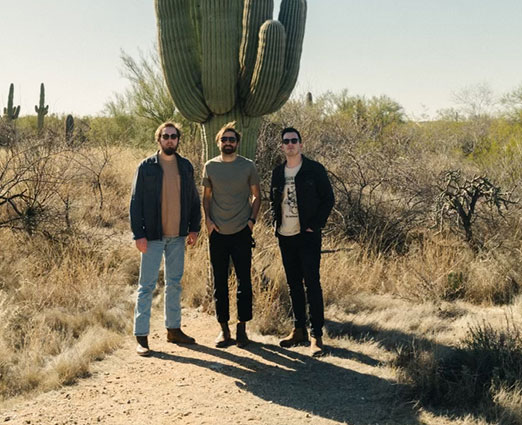 Special Guest
Oliver Hazard
Few people have heard of Waterville, Ohio. A rust-belt city of a few thousand comfortably settled against the Maumee River, it's the kind of Americana often romanticized as a place of unvarnished love, bitter outcomes, and hometown grit. The entire place feels like a dream—a sense found in the music of Waterville's ascendant indie-folk trio, Oliver Hazard. The story of Oliver Hazard - ​​Michael Belazis (vocals, guitar) and Devin East (vocals, guitar) and joined by Nate Miner (keys, vocals) - is the digital age's version of classic band mythmaking. One member of the band returned home to Ohio after leading camping trips in California and decided to make an album with two of his childhood friends, a door-to-door salesman and a construction worker.
---
Spruce Peak is dedicated to supporting local charities and organizations dedicated to helping Vermonters in need. Since 2020, through the Spruce Peak Cares initiative, Spruce Peak has donated $200,000 to six worthy organizations: Vermont Foodbank, Meals on Wheels, Clarina Howard Nichols Center, United Way of Lamoille County, The Current, and the North Country Animal League.
A portion of ticket sales from the 2023 Spruce Peak Summer Concert Series goes directly to the Spruce Peak Partner Charities, and each show highlights one of these amazing organizations.
Spruce Peak Cares Partner Charities
Vermont Food Bank
Meals on Wheels
Of Lamoille County
---