Started in Spring of 2021, the full refresh renovation of The Lodge's 250 guestrooms and suites was completed in late August 2021. Designed with support by Truex Cullins Interior Design of Burlington, Vermont, the stylish new softgoods and beautifully crafted furniture pieces work together to tell an authentically Vermont story. Touchpoints include pieces by St Damase, Valley Forge Fabrics, and local artists Nik Kotovitch and Benjamin Patrick.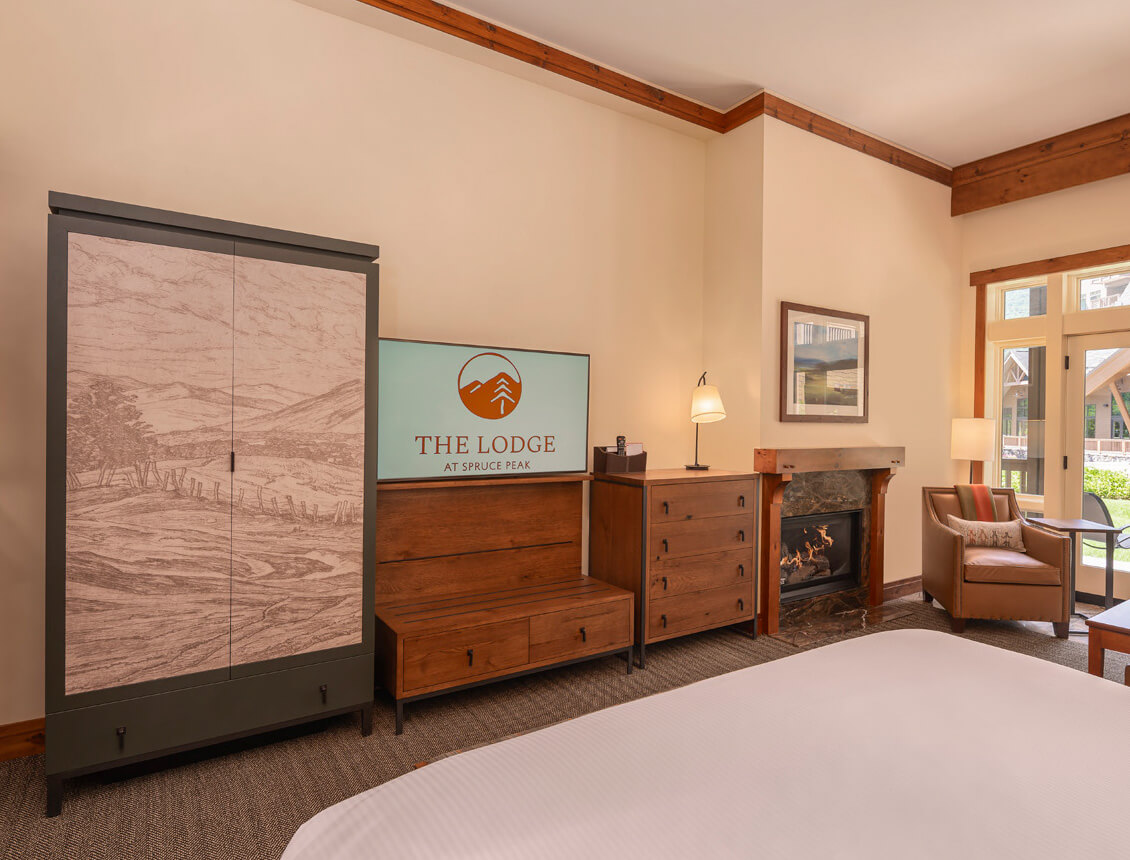 ARMOIRE - BENJAMIN PATRICK
When you set foot inside your guest room at the Lodge at Spruce Peak, the first thing your eyes gravitate toward—after absorbing the view, of course—is a striking armoire featuring a gauzy bucolic Vermont landscape in shades of gray. It's the collective work of Luigi Lucioni, a 20th century Italian American fine artist, and Benjamin Patrick, a present-day artist and Stowe native.
GUESTROOM ARTWORK - NIK KOTOVITCH
When called upon to reimagine the guestrooms for The Lodge at Spruce Peak, the design team drew inspiration from the iconic book Birds of America, in which revered ornithologist John James Audubon documented the first comprehensive pictorial record of North American bird species between the years of 1827-1839. The designers selected images of native Vermont birds from the book, and asked local multimedia artist Nik Kotovitch to reinterpret them by adding hand-painted details and narratives from the Vermont landscape.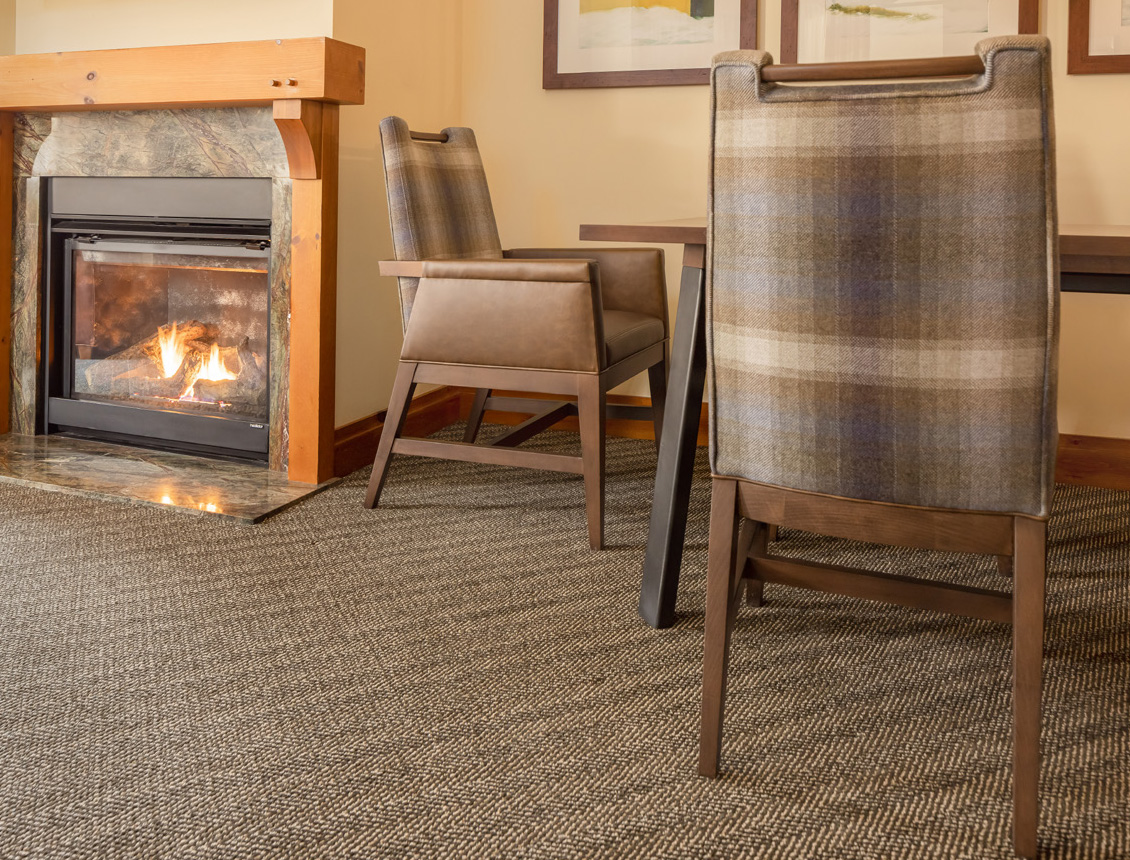 In addition to new carpets, soft goods, and furniture pieces, each guestroom and suite have received upgraded LG flat screen TVs complete with Sonifi In Room Entertainment - allowing guests to cast their own streaming media.