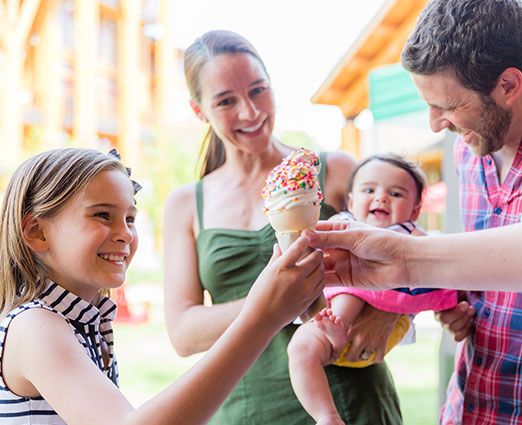 Kids & Family Activities
The memories made during summer vacation deserve to last a lifetime, and Spruce Peak is the place to make them. In addition to all the outdoor adventure and family fun that summer brings, we offer a myriad of activities for families and kids of all ages.
---
SUMMER Kids' & Family Activities
VIEW THE FULL SPRUCE PEAK OUTFITTERS SCHEDULE HERE
Children under the age of 18 must be accompanied by an adult for the following activities. Guides and instructors will have first aid kits on their person.
Scavenger Hunt
Search the forest for these naturally, or not so naturally, occurring items with the assistance of your guide
For ages 6+
$20/person | 50 minutes
Build-a-Buddy
Make a new friend from Stowe and bring them home! Each buddy comes with a t-shirt for you to decorate, a birth certificate, and a drawstring bag
For all ages
$30/buddy | 50minutes
Nature Arts & Crafts
Let creativity flow when creating nature crafts. Activities vary from fern crowns, nature mosaics, dream catchers, painted rocks, necklaces, and countless other creations.
For ages 6+
$20/person | 50minutes
Outdoor Family Yoga Adventure
Fun for the whole family!
$30/person | 75 minutes