Friday Market, Music, and Movies on the green
June 25, July 9-August 27
You're invited to join us in celebrating the weekend every Friday evening this summer. Live Music from local musicians sets the tone as an evening of fun, food, and family wraps up with complimentary outdoor movie screening.
---
Masks and Social Distancing will be required through July 4th, 2021. For more details on Vermont Forward, the state of Vermont's reopening plan, please click here.
Thank you for your continued support in keeping our community safe.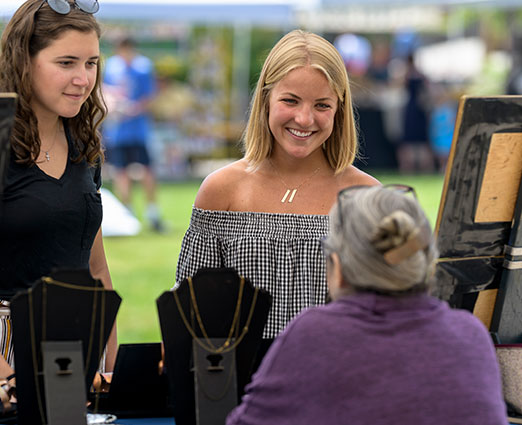 Friday Artisan Market
4:00pm - 7:00pm
Find the perfect souvenir while you browse the wares of some of Vermont's best artists, artisans, and local producers. Live music sets the stage while interactive demonstrations, complimentary kids' activities, and more keep the lively atmosphere going all evening long.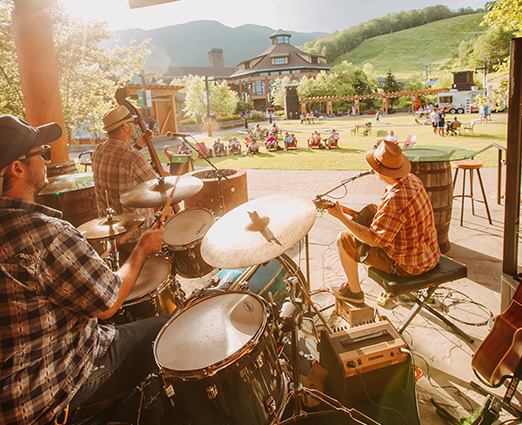 Live Music Schedule
4:00pm - 7:00pm
Subject to Change
June 25 - Zack Dupont
July 9 - Abby Sherman
July 16 - Chad Hollister
July 23- Zack Dupont
July 30 - Abby Sherman
August 6 - Dave Keller and Johnny Rawls
August 13 - Seth Yacavone
August 20 - Collin Cope
August 27 - Chad Hollister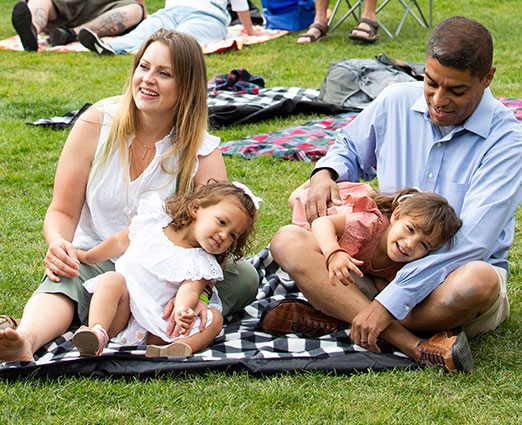 Movies on the Green Schedule
Subject to Change
Grab a blanket and a creemee and settle in for an outdoor movie screening. With a rotating selection of family friendly classics and new favorites, there's something for everyone every week this summer.
June 25 at 8:45pm - The Fantastic Mr. Fox (PG)
July 9 at 8:45pm - UP (PG)
July 16 at 8:45pm - The Princess Bride (PG)
July 23 at 8:30pm- Brave (PG)
July 30 at 8:30pm - Field of Dreams (PG)
August 6 at 8:30pm - Tangled (PG)
August 13 at 8:15pm - Toy Story 5 (G)
August 20 at 8:00pm - The Good Dinosaur (PG)
August 27 at 8:00pm - The Secret Life of Walter Mitty (PG)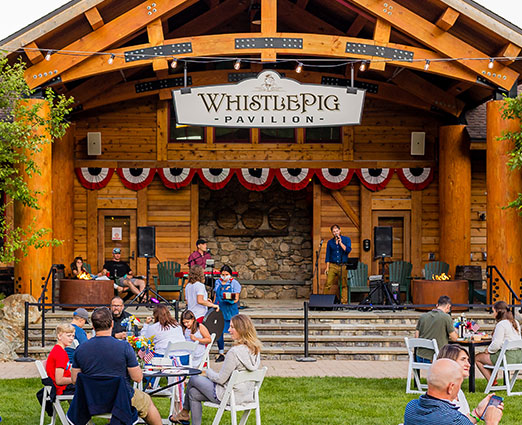 The WhistlePig Pavilion - Spruce Pit BBQ
Opening May 25, 2021
Bright and airy, with an outdoor patio, the hottest après-ski spot takes on a new life in the summer of 2021. Serving up elevated BBQ and local brews seven days a week, with live music scheduled every weekend all summer long!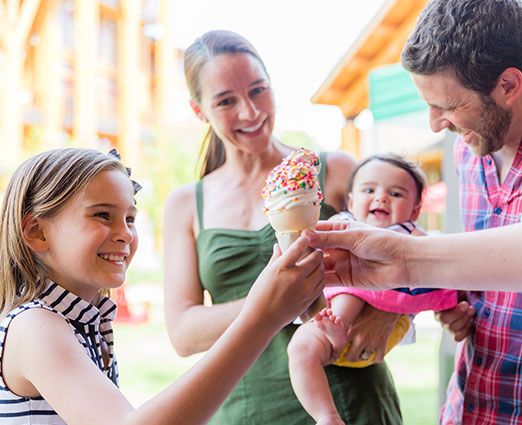 Creemees and S'Mores
Opening date coming soon.
A local specialty - a Creemee is an extra creamy, rich flavored soft-serve ice cream. Try a true taste of Vermont with classic Maple flavor, or treat yourself to a piled-high sundae.