Tipsy Trout Guest Chef Dinner Series
Our popular Guest Chef Dinner Series returns this winter! Join us as we welcome back past A Taste of New England guest chefs for a special dinner series focusing on their unique twists on the freshest New England seafood.
Join us as our guest chefs take you through a culinary experience highlighting their skills and passions, complete with expert wine pairing.
Tickets are limited. Menus to be released 1-month prior.
Tuesday, January 24, 2023
Featuring Chef David Vargas
VIDA Cantina | Portsmouth, NH
Featured Chef from A Taste of New England 2022
Tickets Coming Soon.
David Vargas, Chef/Owner, Vida Cantina brings his Mexican heritage and appreciation for local seasonal New England product to every plate at Vida Cantina in Portsmouth, NH. A James Beard nominated chef, (2022, 2020, 2019) David grew up in Southern CA and has spent a lifetime learning, living, celebrating and sharing his Mexican heritage. David's mother is from Guadalajara, his father from alisco; in CA together his parents owned a taqueria and both were CA police officers. David grew up in the family's taqueria cooking family recipes with fresh local ingredients, while learning all he could about his Mexican culture. It was important to David's parents that he appreciate his Mexican heritage.
---
Tuesday, February 28, 2023
Featuring Chef Brendan Vesey
Botanica Restaurant & Gin Bar | Portsmouth, NH
Featured Chef from A Taste of New England 2021
Tickets Coming Soon.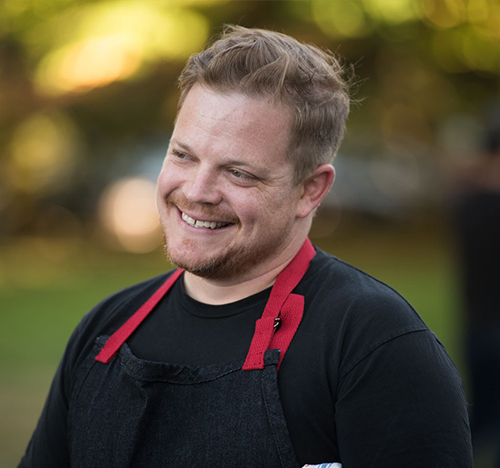 Chef Brendan Vesey opened Botanica, a French Restaurant & Gin Bar in Portsmouth's West End, in 2019, inspired by all things duck, and everything French. People drive for miles to taste his beautiful cassoulets and to experience the warm hospitality of this intimate dining room. A very special spot. Recently Brendan introduced digging and cooking green crabs to Amy Traverso, food editor, Yankee Magazine for a WGBH Weekends with Yankee tv feature. Dedicated to regional bounty by land and sea, Brendan is a thoughtful and creative force in the NH culinary scene.
---
Tuesday, March 28, 2023
Featuring Chef Will Gilson
Puritan & Co. | Cambridge, MA
Featured Chef from A Taste of New England 2019
Tickets Coming Soon.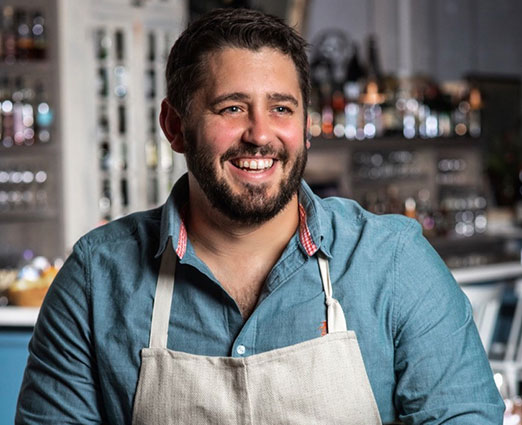 Puritan & Company's Chef/Owner Will Gilson grew up on a New England farm and has taken his background and years of culinary expertise to incorporate it into the award-winning food he serves to his guests. Gilson began his career at age 15, when he apprenticed with Chef Charles Draghi at Marcuccio's in the North End. He completed his formal culinary arts training at Johnson & Wales University in Providence, RI, where his expert wine knowledge won him the 2004 R.C. Knopf Student Achievement Scholarship, which funded a three-month tour of wineries in Napa Valley, Venice and Paris. Chef Gilson honed his culinary skills at Oleana in Inman Square, Silks at the Stonehedge Inn outside of Lowell, and at the restaurant of London's most exclusive hotel, The Lanesborough.