Tipsy Trout Guest Chef Dinner Series
This summer, Spruce Peak welcomes back past A Taste of New England guest chefs for a special dinner series focusing on the freshest New England seafood in the newly opened Tipsy Trout.
Join us as our guest chefs take you through a culinary experience highlighting their skills and passions, complete with expert wine pairing.
Tuesday, July 12, 2022
Featuring Chef Tatiana Rosana
Para Maria | Boston, MA
Featured Chef from A Taste of New England 2021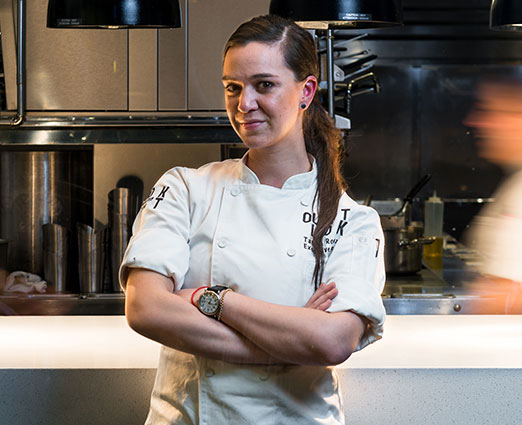 A first-generation Cuban-American, Chef Tatiana Rosana grew up in Miami in a traditional Cuban family where food always took center stage. It is these traditions that pushed Chef Rosana to pursue a career in the culinary industry. Inspired by her wife's Korean heritage, her own Cuban background, French training and New England experience, Chef Rosana is guided by her curiosity and openness to new cuisines. Since joining the team at The Envoy Hotel, she has competed on various nationally televised cooking competitions including Food Network's Beat Bobby Flay, Chopped and Chopped Champions Tournament winning twice and earning the title of two-time Chopped Champion. When she's not in the restaurant she is sharing her dishes on her Instagram (@chef.tatiana), and spending time with her wife, Alexis and their son, Arlo.
---
Tuesday, August 2, 2022
Featuring Chef Will Gilson
Puritan & Co. | Cambridge, MA
Featured Chef from A Taste of New England 2019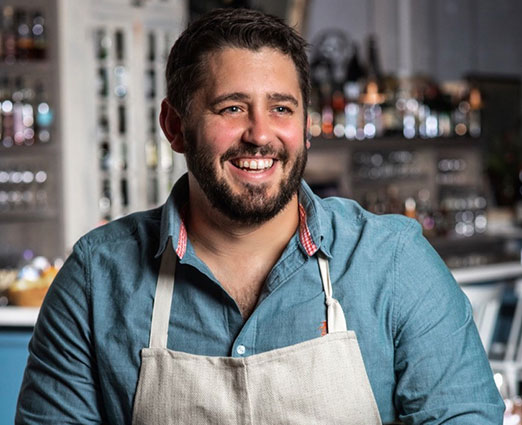 Puritan & Company's Chef/Owner Will Gilson grew up on a New England farm and has taken his background and years of culinary expertise to incorporate it into the award-winning food he serves to his guests. Gilson began his career at age 15, when he apprenticed with Chef Charles Draghi at Marcuccio's in the North End. He completed his formal culinary arts training at Johnson & Wales University in Providence, RI, where his expert wine knowledge won him the 2004 R.C. Knopf Student Achievement Scholarship, which funded a three-month tour of wineries in Napa Valley, Venice and Paris. Chef Gilson honed his culinary skills at Oleana in Inman Square, Silks at the Stonehedge Inn outside of Lowell, and at the restaurant of London's most exclusive hotel, The Lanesborough.