Elevated Private Dining Options
Guests looking for a more private dining experience this winter are invited to enjoy the all new Mansfield Igloos, Ice Rink Pergolas, Linehouse Speakeasy, and the Private Solstice Dining Room. Pricing and menus vary.
As of November 13, 2020, per orders of the Governor of Vermont, multi-household social gatherings are suspended in the State of Vermont. In order to comply with this order and provide a safe environment for our guests and colleagues, private dining reservations are limited to single-households until further notice.
---
Inquiries and reservations can be requested by emailing David Hall at david.hall@destinationhotels.com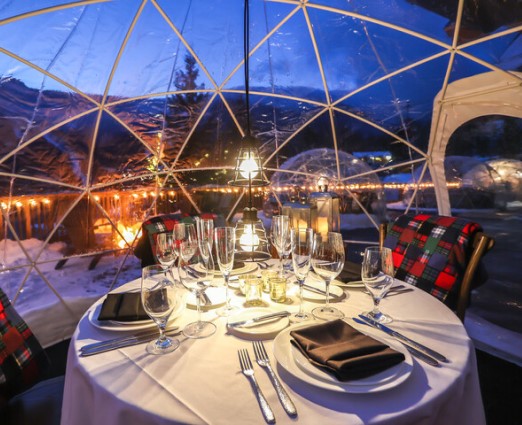 Mansfield Terrace - Private Igloo Dinners
For an elevated private dinner option with unbeatable views, our Mansfield Terrace Igloos offer two seatings per night for parties of up to 6 people. Igloo Private dinners feature a chef curated 5-course dinner with full beverage pairing.
Starting at $195 per person, plus tax and gratuity.
Igloo rental fee waived for private dinner reservations.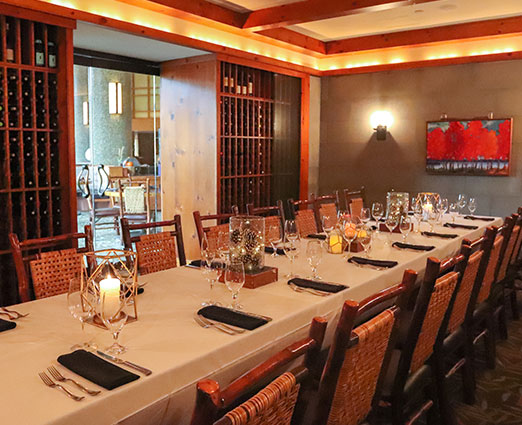 Solstice Private Dining Room
Located within our signature restaurant, Solstice, the Private Dining room offers a warm and intimate dining experience for larger parties and celebrations, featuring a 5-course chef-curated meal and full beverage pairings.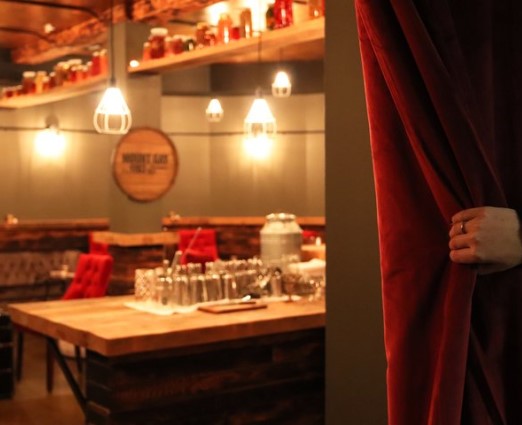 The Linehouse
For the ultimate private dining experience, spend the evening in the exclusive Linehouse Speakeasy. Hidden on property, The Linehouse offers guests a private full-bar and private restrooms, all with a touch of turn-of-the-century sophistication.
Room rental fee may apply.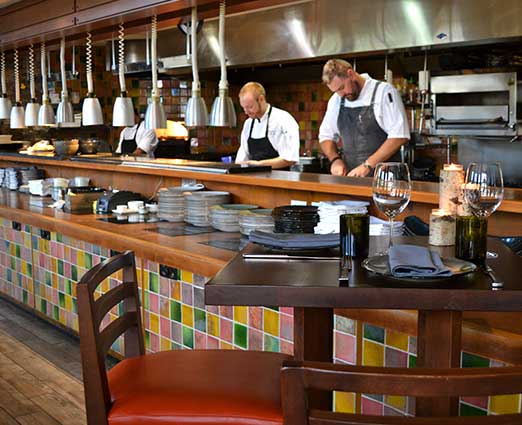 SOLSTICE CHEF'S TABLE
Limited Availability Must be booked 24-hours in advance
For a unique and one-of-a-kind dining experience Solstice offers up the best seats in the house for their Chef' Table dinner. Sit back and let our chefs create a personalized menu based on your preferences and the freshest ingredients in house. Complete with professional sommelier wine-pairing for each course.
Please call 802.760.4735 for reservations. Full dinner takes upwards of 3-hours to complete.