The Spruce Peak Lights Festival
Saturday, December 18, 2021
Celebrate winter and the festive holidays with a day full of beautiful performances and family friendly activities, all capped with a firework display and tree lighting ceremony.
The Over Easy gondola will run late until 10:00pm to allow day guests to park in the Mansfield Lot.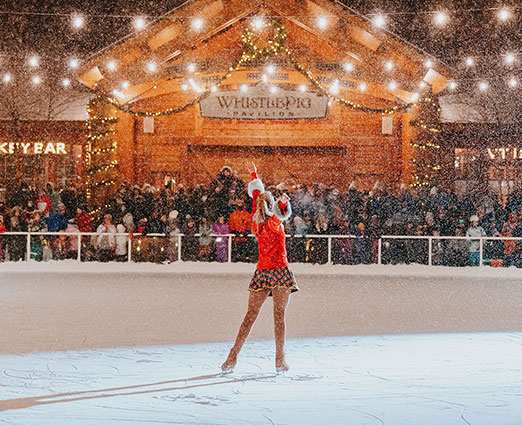 Ice Dance International
The Spruce Peak Lights Festival features special performances by Ice Dance International:
Celebrate the Spruce Peak Lights Festival with IDI in this fun and entertaining show that will inspire you with its blend of artistry and athleticism. The IDI company will skate to a mix of contemporary and classic songs In this colorful 15 minute show. Join IDI and be wowed to get out and skate!
Performances at 1:30, 3:30, and 5:30.
Ice rink will be closed during performances.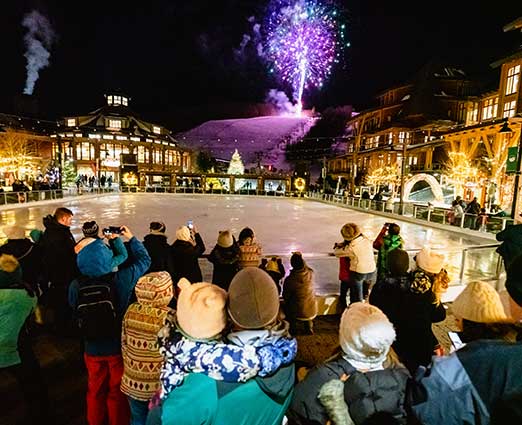 Tree & Village Lighting & Fireworks
Cozy up as we celebrate the holiday season with Spruce Peak's annual tree lighting ceremony. Thousands of tiny lights adorn the evergreen trees and decorate the Spruce Peak Village plaza and ice rink, lighting the night with the magical glow of holiday cheer.
Directly after, a spectacular fireworks show from the top of Spruce Peak to wrap up the perfect evening spent with friends and family.
Tree lighting ceremony 6:00pm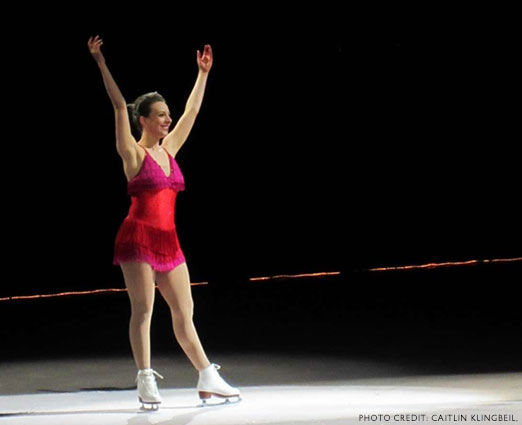 Special Appearance by Sarah Hughes
Sarah Hughes is an Olympic Champion in Figure Skating. She is the most recent American Woman to win the Olympic Gold Medal in Ladies Figure Skating. She has headlined numerous television specials and skating shows, both in the U.S. and around the world.
Sarah will be assisting Santa in the countdown to the fireworks, and will be available for an autograph session outside the WhistlePig Pavilion 6:15-6:45pm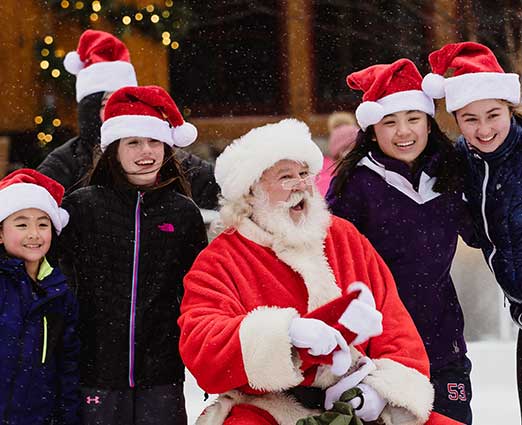 Schedule of Events & Activities
Ice Dance International Performances: 1:30, 3:30, 5:30
Complimentary Face Painting at the T&CC: 1:30 - 2:30
Photos with Santa at the Toy & Candy Co.: 2:30-5:00
Santa Hat Skate: 4:00
Join Santa on the ice rink as he passes out hats to skaters
Countdown to Tree & Village Lighting: 6:00
Followed directly by fireworks
Olympic Gold Medalist Sarah Hughes Autograph Session: 6:15-6:45 at the WhistlePig Pavilion
Game Night at the T&CC: 5:30-8:00
Additional activities, activations, and celebrations coming soon.