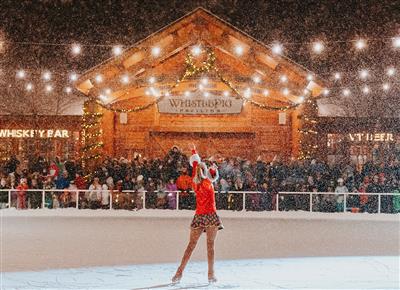 Holiday Party on Ice with Ice Dance International
Start off the holiday season with a magical performance by Ice Dance International on the Spruce Peak Ice Rink.
This performance is a part of the Spruce Peak Lights' Festival.
Featuring Special Guest: Ryan Bradley
Ryan is a founding Ice Dance International cast member and has starred in many productions across the world including Stars on Ice, Disson television shows and Scott Hamilton events. He is the 2008 Skate Canada International silver medalist, the 2009 Skate America bronze medalist, the 2011 U.S. national champion, and a three-time U.S. Collegiate champion.