At Alpine Hall, we celebrate Vermont mountain culture by bringing the work of our region's best growers, farmers, makers and artisans to our family tables and grand bar. Chef Sean Blomgren has crafted a simple, yet highly elevated menu that combines the best ingredients and a hand-crafted ethos. Our purpose is to connect people over memorable food & drink-- Whether it's a pre-ski family breakfast, a gathering with friends over VT IPAs after a great day on the hill, or sharing stories with family over a communal meal.
BOOK A TABLE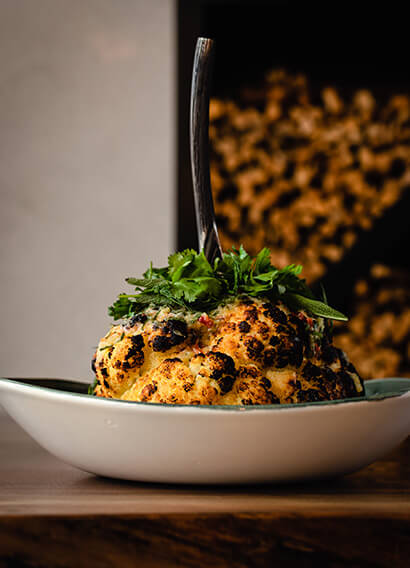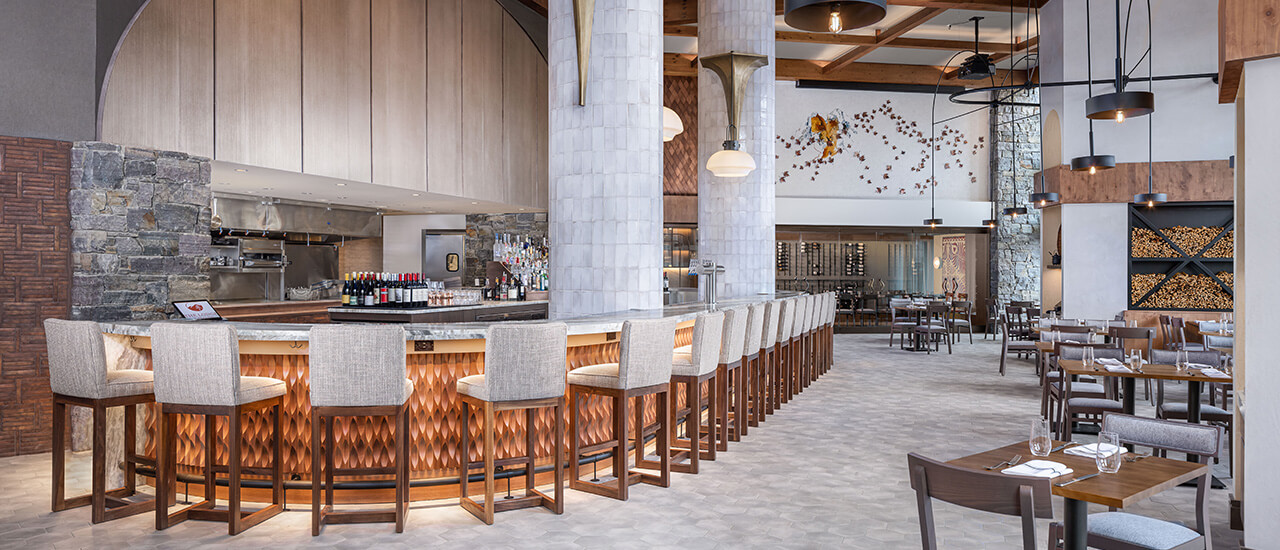 HIGHLY ELEVATED. DEEPLY VERMONT.
We are proud to support our local community by partnering with several local farms and producers including: Jasper Hill Cellars, Triple J Pastures, Knee Deep Farm, Cabot Creamery, Vermont Wagyu, Northeast Family Farms, Wood Mountain Fish, Two Sons Bakehouse.
JASPER HILL CELLARS
GREENSBORO, VERMONT
Jasper Hill is a working dairy farm with an on-site creamery in the Northeast Kingdom of Vermont. An underground aging facility maximizes the potential of cheeses made by the creamery, as well as those made by other local producers. Leftover whey from the cheesemaking process is fed to heritage breed pigs, roaming the woodlands beyond the cows' pasture.
VERMONT WAGYU
SPRINGFIELD, VERMONT
Vermont Wagyu produces some of the best beef in the world by pushing the boundary on taste through restorative agricultural management, low-stress handling practices, and data-focused breeding of Wagyu (Japanese Black Cattle).
TWO SONS BAKEHOUSE
JEFFERSONVILLE, VERMONT
Two Sons Bakehouse opened the doors in June 2020 when Bill decided to leave a local community bakery and venture out on his own. After spending the last 15 years perfecting his recipes and developing a loyal following, the timing was perfect to start his own shop. Proudly making everything in house with great ingredients and better recipes, Two Sons strives to offer the freshest products to their community.