Spruce Peak Host Chefs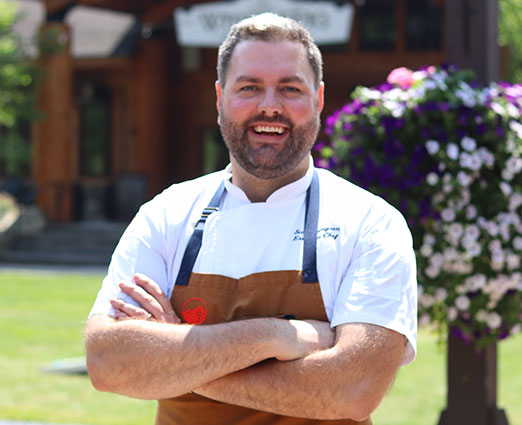 Chef Sean Blomgren
The Lodge at Spruce Peak | Stowe, VT
Chef Sean Blomgren's passion for food and hospitality began early on, cooking holiday meals for his family in Lowell, Massachusetts. Driven by his passion for creating new dishes and the reaction from his family, at age 21 he enrolled in the famed Le Cordon Bleu.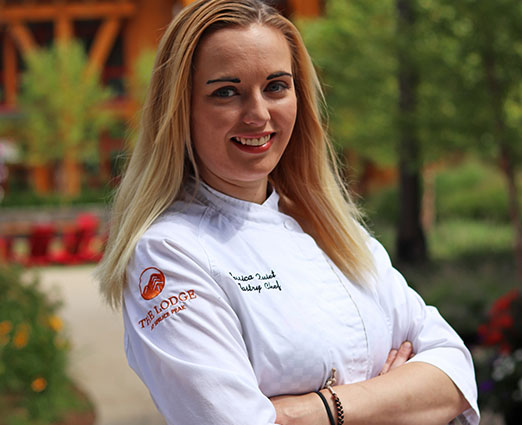 Chef Jessica Quiet
The Lodge at Spruce Peak | Stowe, VT
Chef Jess Quiet began her pastry journey by competing in national baking challenges, taking home first place for her home state of Vermont and fourth overall. A Silver Key Dean's Society graduate of Johnson & Wales University, she led pastry teams for years in properties across the east coast. Jessica recently has moved her career back to her home state, bringing her knowledge, experience, and passion daily to ensure each guest has a unique, special New England inspired experience.
---
A Taste of New England Guest Chefs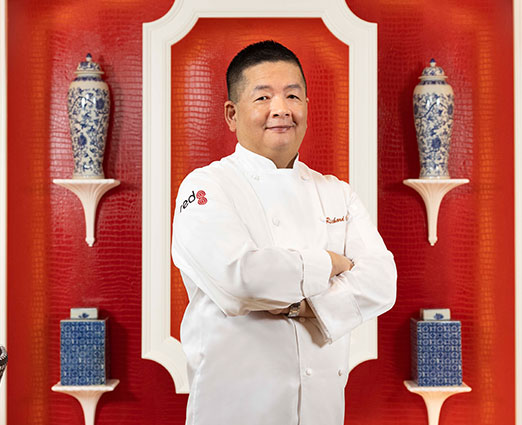 Chef Richard Chen
Red 8 | Everett, MA
US-based, Taiwan-born, Chef Richard Chen began his career in 1986 as the chef at the La Vista International Hotel, also formerly known as the Marriott World Trade Center. After strengthening his culinary skills in New York and Chicago, Chef Chen became the executive chef at Wing Lei located inside Wynn Las Vegas. During his time in Las Vegas, he helped Wing Lei earn a Michelin star for two years in a row, positioning them as the only Chinese restaurant in North American to receive this honor and awarding Chef Chen his Michelin Star status.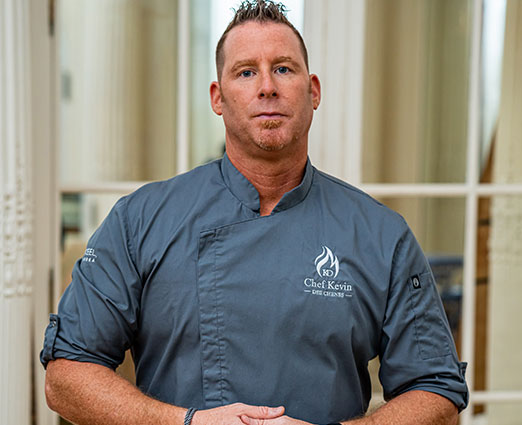 Chef Kevin Des Chenes
Private Chef
Kevin Des Chenes was named "Top Chef" by Las Vegas Food & Wine and is the winner of "Top Celebrity Chef Showdown" He has been a Chef Expert for Gordon Ramsey and appeared as a Featured Chef on Food Network's Chef Wanted, Great Food Truck Race & Beat Bobby Flay, as well as The Today Show, Nationally Syndicated Better Show, CT Style, Pickler & Ben, Fox Morning Show & The Rhode Show among others. He is also an advocate for such charities as Boston Children's Hospital & The Light Foundation. Chef Kevin's creativity in the kitchen & on the screen has not gone unnoticed. Having served as Executive Chef at such New England landmarks as 156 Bistro, Centro Martini & Washington Square Tavern, He has since Launched a successful Private Chef Company and is one of the most sought after Chef's in the industry, working with some great people including; John Legend, Giuliana Rancic, Kathie Lee & Hoda, Isiah Thomas, Jim Courier, Little Big Town, Various New England Patriots & Red Sox players and coaches, among others.
Chef Steve DiFillippo
Davio's | Boston, MA
Massachusetts Restaurant Hall of Fame
2014 Restaurateur of the Year
Steve DiFillippo is the consummate restaurateur. With his award-winning Davio's brand firmly established in Boston's Back Bay, Foxbrorough, Chestnut Hill, Lynnfield, Braintree, Boston Seaport, Logan Airport, Atlanta, King of Prussia and The Colony, TX, DiFillippo has tackled the modern Italian restaurant. DiFillippo's reach continues to expand as his locations continue to garner critical acclaim and destination status.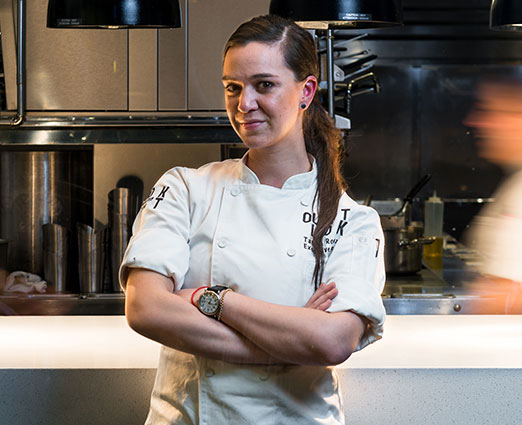 Chef Tatiana Rosana
Outlook Kitchen | South Boston, MA
A first-generation Cuban-American, Chef Tatiana Rosana grew up in Miami in a traditional Cuban family where food always took center stage. It is these traditions that pushed Chef Rosana to pursue a career in the culinary industry. Today, Chef Rosana heads Outlook Kitchen, Lookout Rooftop and Bar as well as The Envoy Hotel's in-room dining as the Executive Chef. Inspired by her wife's Korean heritage, her own Cuban background, French training and New England experience, Chef Rosana is guided by her curiosity and openness to new cuisines. Since joining the team at The Envoy Hotel, she has competed on various nationally televised cooking competitions including Food Network's Beat Bobby Flay, Chopped and Chopped Champions Tournament winning twice and earning the title of two-time Chopped Champion. When she's not in the restaurant she is sharing her dishes on her Instagram (@chef.tatiana), and spending time with her wife, Alexis and their son, Arlo.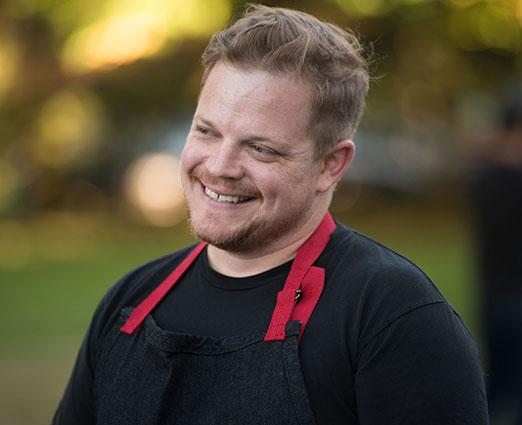 Chef Brendan Vesy
Botanica Restaurant & Gin Bar | Portsmouth, NY
Chef Brendan Vesey opened Botanica, a French Restaurant & Gin Bar in Portsmouth's West End, in 2019, inspired by all things duck, and everything French. People drive for miles to taste his beautiful cassoulets and to experience the warm hospitality of this intimate dining room. A very special spot. Recently Brendan introduced digging and cooking green crabs to Amy Traverso, food editor, Yankee Magazine for a WGBH Weekends with Yankee tv feature. Dedicated to regional bounty by land and sea, Brendan is a thoughtful and creative force in the NH culinary scene.
---