President's Week 2022
Special events & Activities for February 19-27, 2022
Come together and celebrate the season at Spruce Peak! Featuring special performances, kids' activities, and more!
Ice Dance International
February 19, 2022
Spruce Peak is excited to welcome back Ice Dance International for a day of inspiring performances as we kick off our President's Week celebrations.
Join IDI for a winter fantasy on ice! After a storm, Eira finds herself in a new world and goes on a journey. This 13-minute long performance with a commissioned score by Johnathan Galland will delight kids and adults of all ages.
Showtimes:
1:30pm, 3:30pm and 5:30pm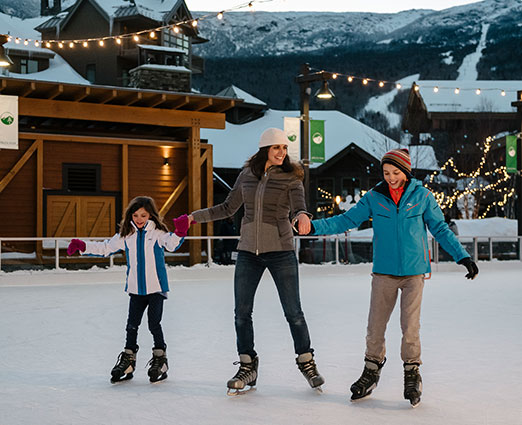 Outdoor Movie by the Ice Rink
Thursday, February 24 at 5:45
Disney's Frozen (PG)
Cuddle up with some hot cocoa and a s'more for a unique viewing experience.
Classic Rock Glow Skate Party
Friday, February 25: 6:00-8:00pm
Take a 'Journey' to the Village Ice Rink for our classic rock themed glow skate night. Glowsticks and other accessories will be available.
Glow-in-the-dark Face Painting will be offered at the Toy & Candy Co from 5:30-7:30pm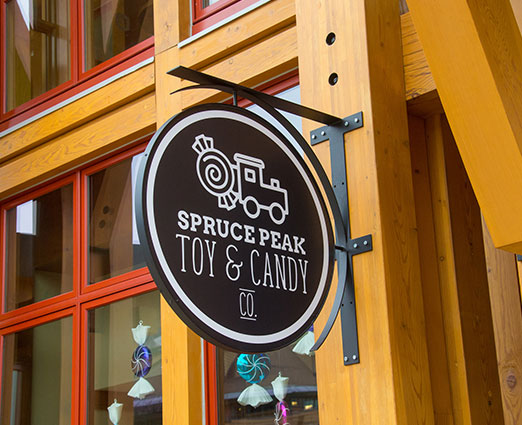 Kids' Activities at The Toy & Candy Co
Stop by all week long for complimentary kids' activities, craft workshops, tastings and more!
Saturday, February 19
11:30am-1:30pm Face painting
2:30-4:30 Family Photos
Sunday, February 20
11:00am-12:00pm Build-A-Buddy ($26 per buddy)
2:30-4:30 Family Photos
Monday, February 21
11:00am-12:00pm Icicle Craft
11:30am-1:30pm Face Painting
2:30-4:30 Family Photos
Tuesday, February 22
11:00am-12:00pm Arctic Animal Suncatchers
2:30-4:30 Family Photos
Wednesday, February 23
11:00am-12:00pm Snowflake Hop
2:30-4:30 Family Photos
3:30-4:30 Marko the Magician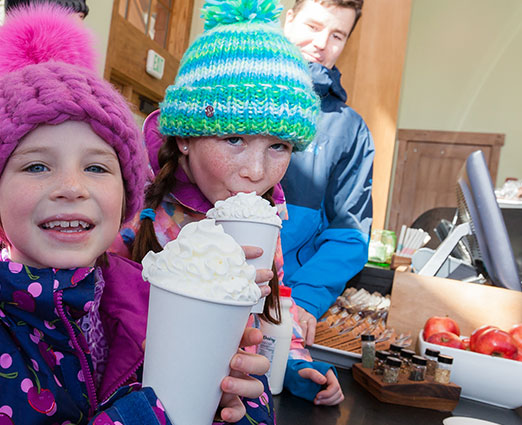 Thursday, February 24
12:00-2:00 Moco Cocoa Tasting
2:30-4:30 Family Photos
Friday, February 25
11:00am-1:00pm Moco Coco Bar
2:30-4:30 Family Photos
5:30-7:30 Glow-in-the-dark Facepainting
Saturday, February 26
11:00am-1:00pm Butternut Maple Tasting
2:30-4:30 Family Photos
3:30-4:30 Marko the Magician
Sunday, February 27
11:00am-12:00pm Indoor Ice Skating