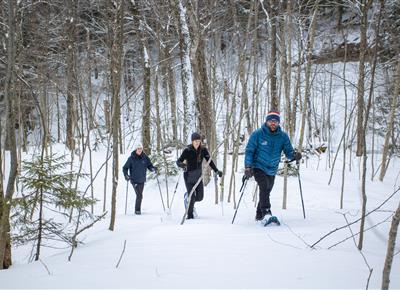 Twilight Snowshoe Tour
Weekly on Mon, Wed - Sun until 4/30/2022

The Cottage (Meet at the Spa for Directions)
Take a tour of our community at twilight. This 1–2-mile tour begins near The Cottage and spans around the Spruce Peak Community. No experience necessary.
All ages welcome. Participants under 14 must be accompanied by a parent or guardian.
$20/person | 1 hour
Reservations required by 6pm the day prior. Call the Spa at 802-760-4061 or email BTVDH-SPO@hyatt.com for reservations.
*Please note: All snowshoe tours will turn into hiking tours if trail conditions are not optimal for snowshoeing. Please plan accordingly.