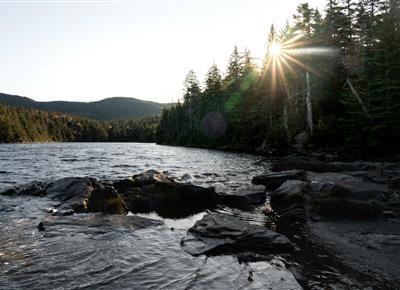 Sterling Swim Hike
Weekly on Tue, Sat until 10/10/2022

Meet at the Spruce Peak Outfitters Office
Offered Tuesdays & Saturdays at 12:00pm
Pack or order a picnic lunch for the top, where you can dine on the banks of pristine Sterling Pond, the highest alpine pool in Vermont, situated in a valley between three mountains: Madonna, Sterling, and Spruce Peak.
Lunch can be ordered 24hours in advance for an additional fee, or bring your own.
Intermediate to Advanced hike. All ages welcome. Participants under 14 must be accompanied by a parent or guardian.
$60/person | 4 hours
Call 802-760-4061 or email btvdh-SPO@hyatt.com for reservations.
All Tours, Classes, Demos, and Activities require a reservation by 6pm the prior day unless stated otherwise. Activities cancelled within 24 hours of their schedule time are subject to a 50% fee.