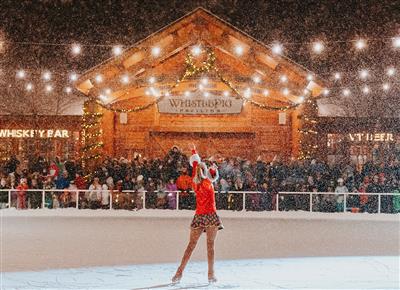 Solstice: An Ice Dance International show for Families and Kids
The Spruce Peak Village Ice Rink
Spruce Peak is excited to welcome back Ice Dance International for a day of inspiring performances at the start of our President's Week celebration.
Join IDI for a winter fantasy on ice! After a storm, Eira finds herself in a new world and goes on a journey. Along the way she meets Plip and Plop, discovers a magical winter rose and encounters Loki, who is set to destroy her powers. Solstice has a commissioned score by Jonathan Galland , is 13 minutes long, and will delight kids and adults of all ages.
Full schedule of performances and additional President's Week celebrations coming soon.