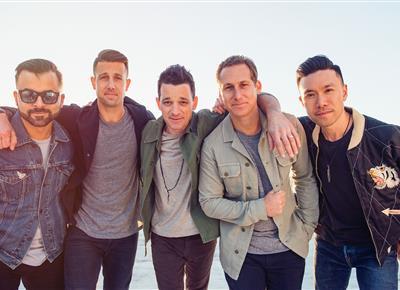 O.A.R. & Special Guests - Founder's Cup Benefit Concert
Spruce Peak Performing Arts Center
O.A.R. & Special Guests to perform in the Founder's Cup benefit concert to support Spruce Peak Arts.
Saturday, January 22, 2022
Doors at 6:00pm | Concert at 7:00pm
Tickets: $100/person
About O.A.R.
O.A.R. might just be music's biggest, best kept secret. The platinum-certified Rockville, MD band has quietly sold-out Madison Square Garden twice, filled Red Rocks Amphitheater a dozen times, earned platinum and gold plaques, lit up the Times Square New Year's Eve celebration, and built one of the most committed fanbases in the world. The group—Marc Roberge [lead vocals, guitar], Richard On [lead guitar, backing vocals], Chris Culos [drums], Benj Gershman [bass], and Jerry DePizzo [saxophone, guitar, backing vocals] accompanied by Mikel Paris [keys, backing vocals, percussion], and Jon Lampley [trumpet, backing vocals]—ring in 25 years together by strengthening this special bond with audiences everywhere.