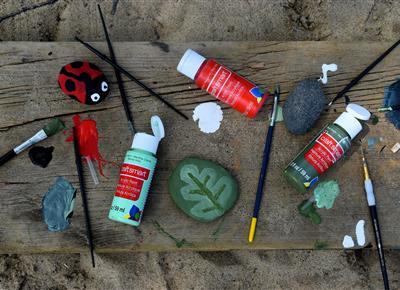 Nature Crafts Workshop
Weekly on Fri, Sun until 10/10/2022

Meet at the Spruce Peak Outfitters Office
Offered Sundays and Fridays at 12:00pm, and Mondays at 4:00pm
Let creativity flow when creating nature crafts. Activities vary from fern crowns, nature mosaics, dream catchers, painted rocks, necklaces, and countless other creations.
For ages 6+
$20/person | 50minutes
Call 802-760-4061 or email btvdh-SPO@hyatt.com for reservations.
All Tours, Classes, Demos, and Activities require a reservation by 6pm the prior day unless stated otherwise. Activities cancelled within 24 hours of their schedule time are subject to a 50% fee.