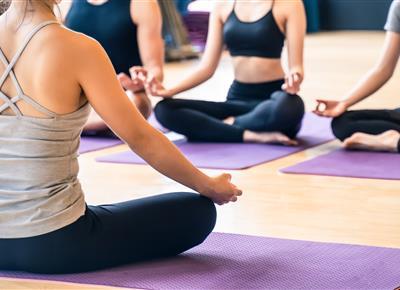 Afternoon Yoga - 90 Minutes
Weekly on Mon, Fri until 6/19/2022
$20/person
One Yoga class is designed to re-invigorate the body thru yoga postures suitable for all levels. For ages 15 and over.
Call the Spa at 802-760-4061 or email btvdh-spa@hyatt.com for reservations.
All Tours, Classes, Demos, and Activities require a reservation by 6pm the prior day unless stated otherwise. Activities cancelled within 24 hours of their schedule time are subject to a 50% fee.