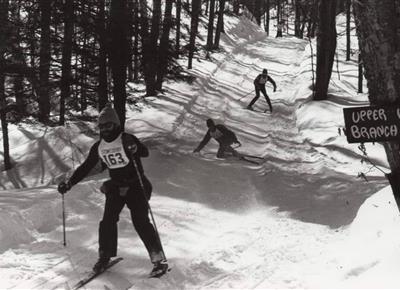 77th Annual Stowe Derby
The 2022 Stowe Derby is one of the oldest and most unique ski races in North America and will return to Stowe for its 77th year.
On February 13, 2022, the tradition of the Stowe Derby will once again bring together generations of families from all over to take part in the challenging 20 kilometer (km) cross-country ski course throughout Stowe. This race has provided lasting memories to participants as they ski down Mount Mansfield's Toll Road and along the Stowe Recreation Path before reaching the finish in the Stowe village. The course has a total vertical drop of almost 2,700 feet. With one of the largest and most diverse trail systems in the United States, Stowe ranks as one of the top cross-country skiing destinations on the east coast, including over 3,000 acres of conserved land. This event now included Fat Bike Racers too!
Registration is Open at https://www.skireg.com/stowederby